---
Kilimanjaro: Grom & Team Visit Ngorongoro Crater and Maasai Village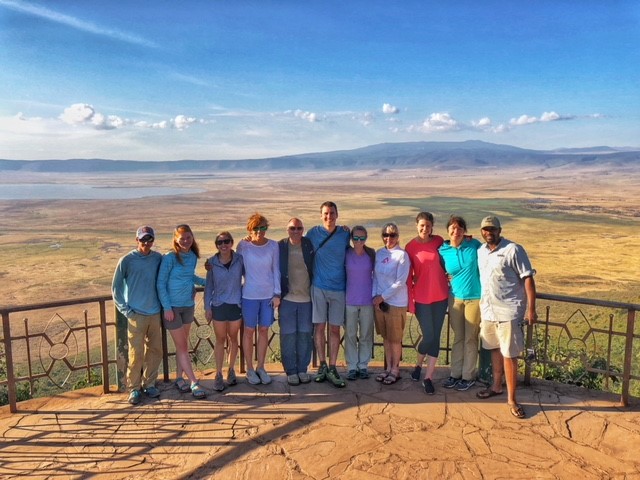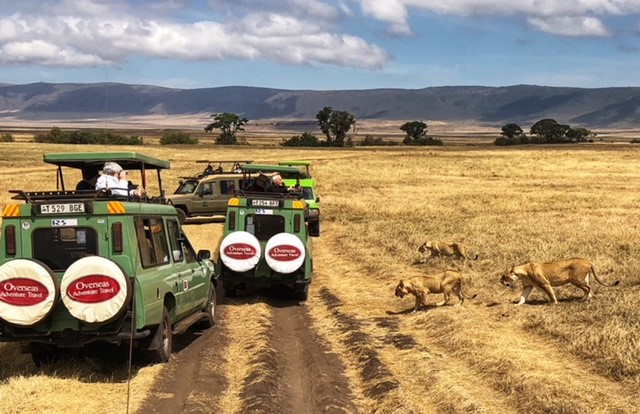 Jambo everyone,
Today we visited Ngorongoro Crater, considered by some to be the eighth wonder of the world. The crater is roughly 100 square miles and is home for more than 25'000 animals that have taken up residence. We hit the road early with hopes of catching a few more animals before the heat of the day sent them in search of shade.
There were many sightings today of hyenas, jackles, ostrich, and countless other birds. We manage to see a ton of Lions, 24 to be exact. They seemed to be everywhere and we got really close to a large group of 11 of them.
The also managed to see 1 Black Rhino, although not as close as we would have hoped for.
We wrapped up the day with a visit to a Maasai village not far from the craters rim. The Maasai people are a semi-nomadic tribe that exist almost entirely off of their cattle. The team spent time asking questions and enjoyed being shown around their small and simple village.
We have just finished another wonderful meal here at the plantation lodge and the team is off to bed after a long, but very rewarding day on safari.
RMI Guide Casey Grom and the safari crew
×
Sign Up For Kilimanjaro 2018 Emails
{/exp:mailinglist:form}
---
More to Explore
Kilimanjaro:Grom & Team Enjoy Great First Day on Safari
September 11, 2018
Kilimanjaro: Grom & Team Visit Tarangire National Park
September 13, 2018