---
Aconcagua Expedition: King & Team Rest on Christmas Day at Camp 2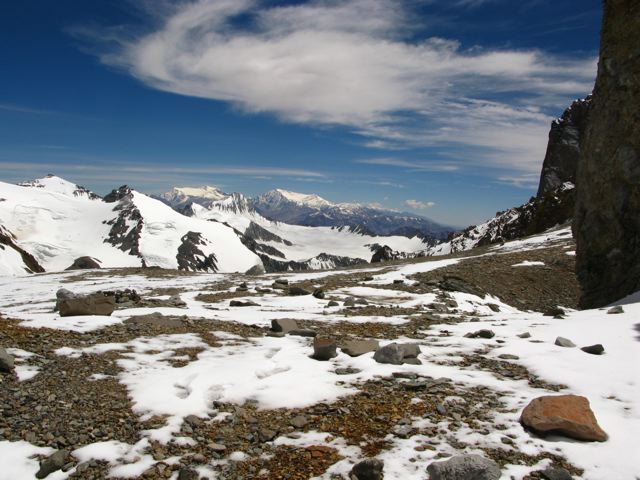 A few years ago I had the pleasure to work with Caleb Ladue, RMI guide on his first trip here on Aconcagua. We spent Christmas with our group at base camp. Caleb had bought a bunch of treats and little bottles of champagne for our team to enjoy, one of which was TANG mimosas. He had somehow grabbed a sock from each climber without them knowing and when the team walked into our dining tent there hung a stocking for each of them. Caleb passed away in a skiing accident not far from where we are now in the Andes last fall. In his memory, we started our holiday morning off with stockings and hot drinks delivered to the Team's tents. The champagne would have been to heavy to get up this high and not benefited our acclimatization so we opted for coffee.
The Team is doing well and excited for a rest day. The weather is supposed to get windy for the next 3-5 days. Advancing our schedule isn't in the cards so we will wait to see what the weather gives us and hopefully have a summit bid Sunday-Monday. This will get us back to Mendoza for flights home. Until then we are going to reinforce camp and enjoy the calm air and warm tents.
The office sent in your blog comments, we will read them during breakfast, thanks for supporting the Team from a far, it means a lot to them. Merry Christmas from 18,000'.
×
Sign Up For Aconcagua 2018 Emails
{/exp:mailinglist:form}
---
More to Explore