---
Ecuador's Volcanoes: City Tour of Quito Ecuador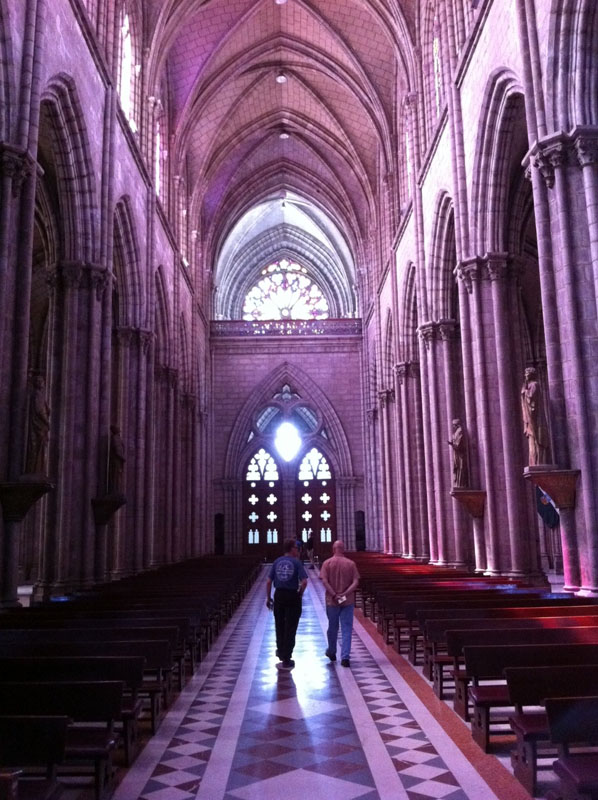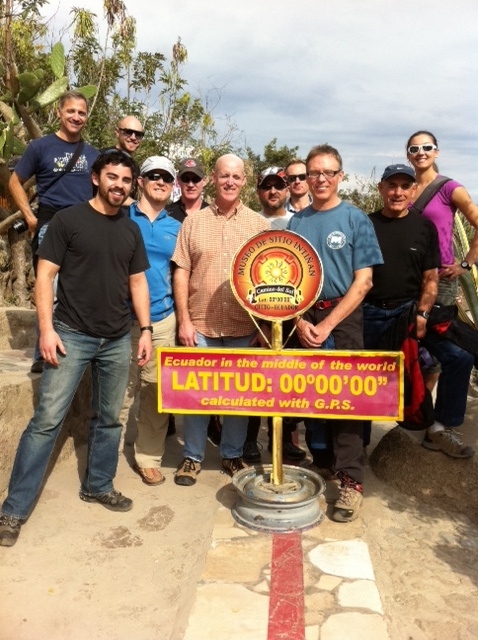 Hello Everyone and welcome to RMI's Ecuador Expedition 2011.
The entire team safely arrived last night and headed straight to our nice hotel, Hotel Mercure Alameda, to get a little rest after the long flights. We started today with a huge Ecuadorian buffet breakfast full of delicious breads, pastries, fruit, juices and washed it all down with plenty of coffee. After filling our stomachs we sat down for a round of meet and greet that included an orientation and overview of the program ahead.
Just after 10 a.m. we headed out the door on our city tour of Quito, starting off with a visit to the colonial old town. We were lead by our local guide Jorge though the narrow roads with stops at the Basilica, church of La Campania (built in 1605), the monastery of San Francisco (built in 1535) and a visit to Independence Square to see the President's Place. Next up was a quick stop atop the Panacilla which is a small hill overlooking Quito with a 200' statue of the Virgin of Quito. The views where wonderful of this 2 million-plus city. We finished the tour by heading a little to the north to stop and visit both hemispheres at the Equator from where Ecuador gets its name. It was fascinating to see the Coriolis effect in both hemispheres with different results in just a few feet. It made believers out of most, but I hear there are still a few skeptics among us.
We headed back to our hotel for a quick gear review and a little shopping before dinner and have now returned to catch a little shut eye before tomorrow's adventure.
All is well and everyone is excited to be here.
RMI Guide Casey Grom
×
Sign Up For Ecuador 2011 Emails
{/exp:mailinglist:form}
---
More to Explore
RMI Guide Zeb Blais Recaps the AMGA Rock Instructor Course
December 1, 2011