---
Mt. McKinley: Okita & Team Ready for Expedition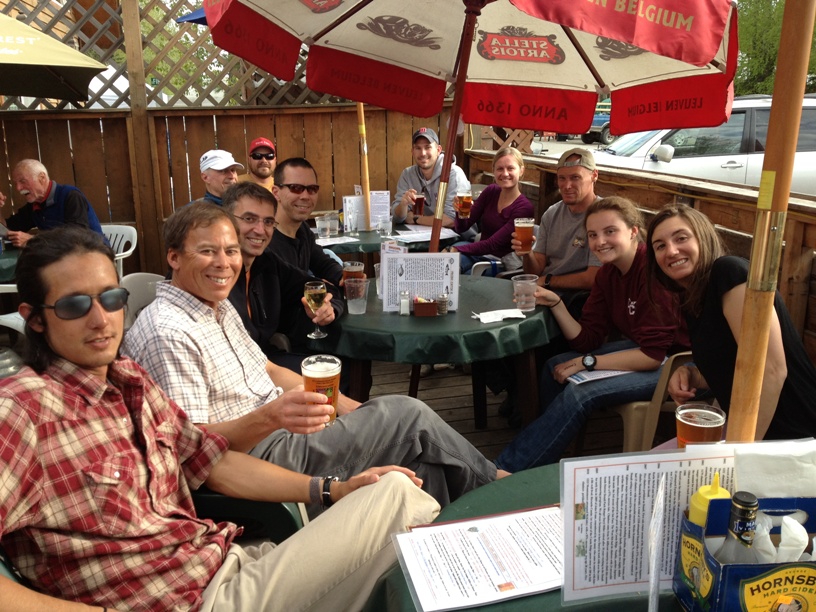 What a day!
A team meeting over breakfast followed by our park service orientation was just the beginning. The real work started at the hanger of our flight service, K2 Aviation. It was here that the tedium of going thru our gear, both personal and group stuff will pay off hugely when we get to the mountain and are stuck with the equipment we've chosen. REI has yet to set up shop on the Kahiltna Glacier.
As we wind down the day a great meal sits in our bellies and we look forward to a final night luxuriating in a real bed where a hot shower and toilet lie but a few carpeted paces away. Tomorrow will be different!
With luck we'll be flying onto the glacier at 9:00am to start our trip… One that we have all been working so hard and dreaming about for so long. And we start it as a group of individuals already well on our way to being a team of climbers and, more importantly, friends.
I know that we're all excited to get under way. I know too that I'm excited to climb with this very impressive group.
Well, all for now from the cozy little town of Talkeetna.
On The Map
×
Sign Up For Denali 2012 Emails
{/exp:mailinglist:form}
---
More to Explore