---
Mt. Rainier: July 23rd Summit!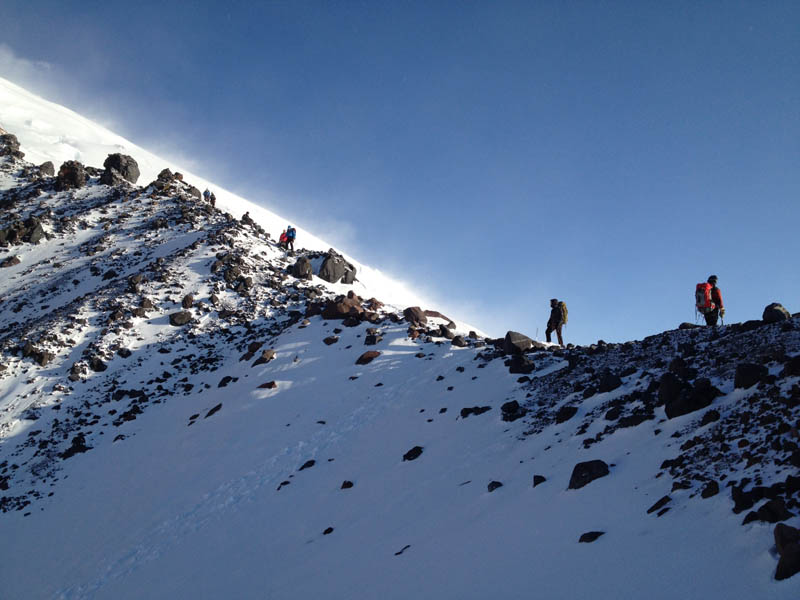 The Four Day Summit Climb July 20 - 23 led by RMI Guide Casey Grom reached the summit of Mt. Rainier at 7:30 a.m. PT. The teams reported sunny skies but cold temperatures and extreme winds. The teams will return to Camp Muir and then make their final descent to Paradise later today.
Congratulations to today's teams!
---
More to Explore
Mt. Elbrus: Team arrives Mt. Elbrus area
July 23, 2012