---
Mt. Rainier: September 1st Update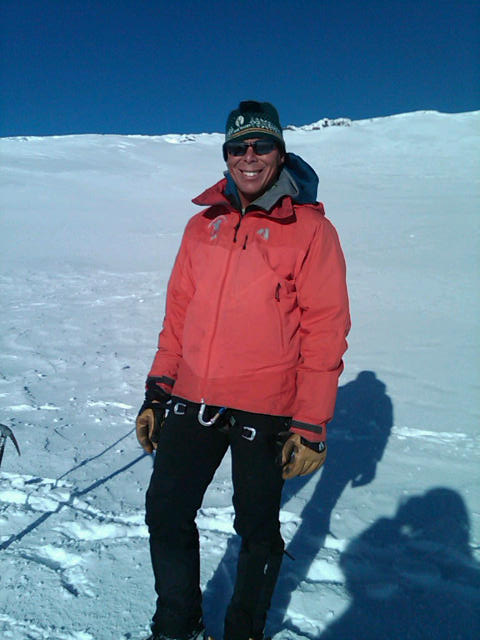 Our Four Day Summit Climb teams reached the top of Mt. Rainier early today, by the light of the blue moon. The guides reported good weather, the winds were decreasing, and it was cold!
This summit climb marked RMI Guide Brent Okita's 450th summit of Mt. Rainier! Congratulations on your remarkable milestone!
We would also like to congratulate RMI clients Alex and Julie. News from the summit this morning that Alex proposed to Julie and she accepted! A special day on Mt. Rainier!
---
More to Explore
Mt. Elbrus: The Northside Team Preparing for Summit Bid
September 1, 2012
Mt. Elbrus: The Northside Team Reaches the Summit!
September 2, 2012