---
Aconcagua: Van Deventer & Team Settling in at Base Camp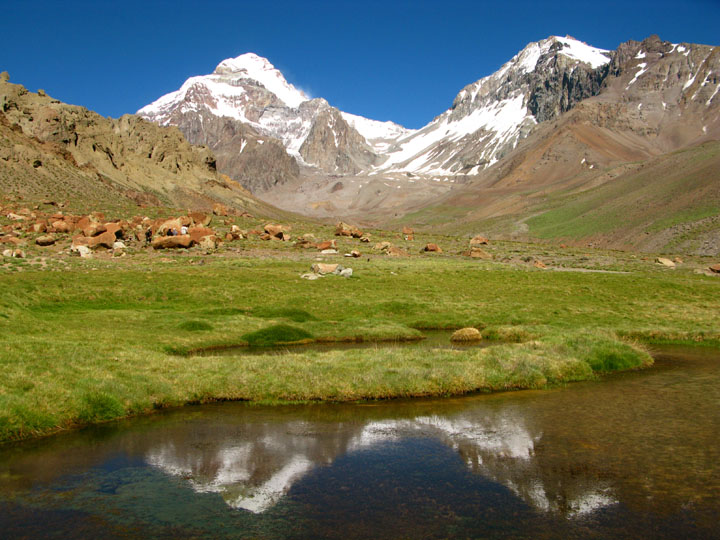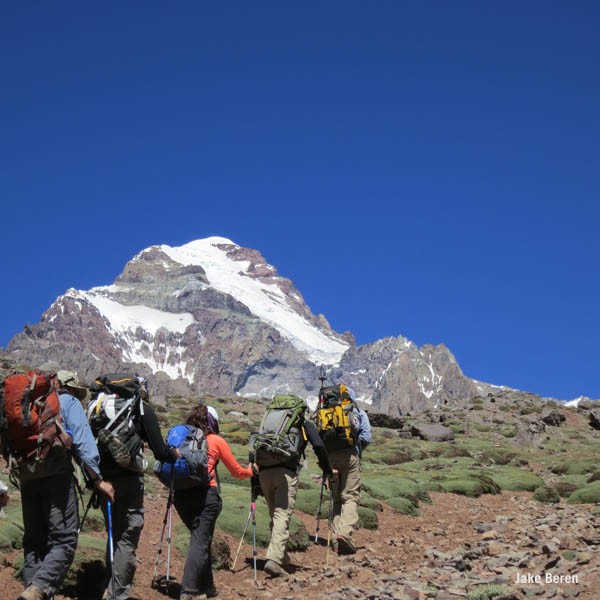 We made it to our base camp at Plaza Argentina! We got an early start this morning in order to take advantage of the muleteers offer to ferry us across the Vacas River. For some, it was their first time riding a mule, and it was a much more pleasant start to the morning than wading the four frosty channels would have been.
It's a pleasant walk up the canyon of the Relinchos River, and before we knew it, we were walking into Base Camp to be greeted with juice and fresh melon from our excellent outfitter, Grajales. They cooked a wonderful dinner for us tonight and will handle our meals for our stay at Base Camp.
On tap for tomorrow is a well deserved rest day. We'll use the time to sort gear for the carry to Camp 1 the following day. Before all that though: a big breakfast of breakfast burritos.
Hasta luego.
RMI Guide Pete Van Deventer and the RMI Aconcagua team
On The Map
×
Sign Up For Aconcagua 2013 Emails
{/exp:mailinglist:form}
---
More to Explore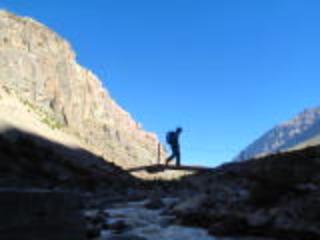 Aconcagua: Van Deventer & Team Reach Casa de Piedras
January 22, 2013
Aconcagua: Van Deventer & Team Rest Day at Base Camp
January 24, 2013