---
Kilimanjaro: Casey Grom and Team Arrive in Africa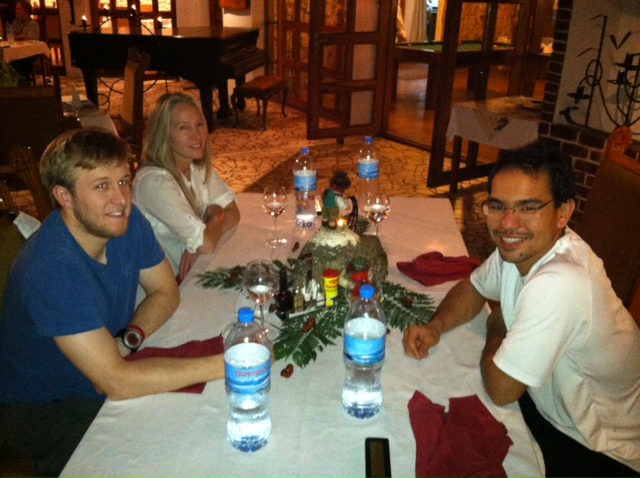 Jambo (Hello) from Africa,
The team arrived late last night after some very long flights (18hrs). We wasted no time getting back to the hotel and called it a night after a quick dinner. This morning we had our team meeting and discussed the upcoming climb and gear needed. We then took a break and enjoyed a little sunshine by the pool. Its basically summer here and most of us are on vacation after all. After lunch we took a short ride into Arusha and did a little sightseeing. Arusha is busy city of 300'000+ with a very rural and simple feeling. The team has just finished a wonderful 5 course meal provided by the Dik Dik Hotel and are headed off to bed.
We'll be getting up early and headed for the trailhead tomorrow so that all for tonight.
RMI Guide Casey Grom & Team
×
Sign Up For Kilimanjaro 2013 Emails
{/exp:mailinglist:form}
---
More to Explore
Aconcagua: Van Deventer & Team Move to Camp 1
January 27, 2013
Mountaineering Training | Introduction to the Fit To Climb Program
January 28, 2013