---
Everest Base Camp Trek: Casey Grom & Team Land in Lukla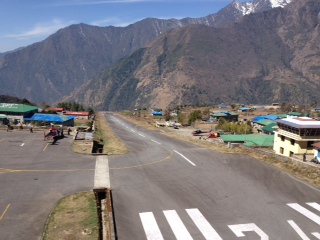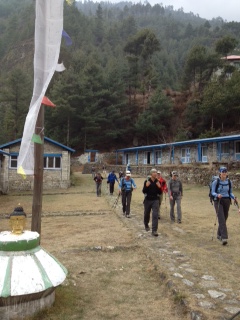 Today the team left the hustle and bustle of Kathmandu and flew on a nearly perfect day into the Khumbu Valley. We landed at the famous and sometimes a little scary Lukla airstrip without any issues. It was a beautiful 45-minute flight into the Himalayas with amazing views of the mountains and even a glimpse of Mt. Everest itself.
We hiked for a few hours along the only trail that leads up to BC (Basecamp). There are no roads here, just a winding footpath that is busy with trekkers, climbers, porters, and yaks carrying loads for the Everest expeditions.
The team is currently relaxing at one of the many tea houses situated here in the lower Khumbu Valley. It's an incredibly beautiful and peaceful place to be, and I'm quite certain everyone is excited to be here.
RMI Guide Casey Grom and crew
On The Map
×
Sign Up For Everest BC Trek 2013 Emails
{/exp:mailinglist:form}
---
More to Explore