---
Mt. Everest Southside
Mt. Everest: Mark Tucker Joins Team at Basecamp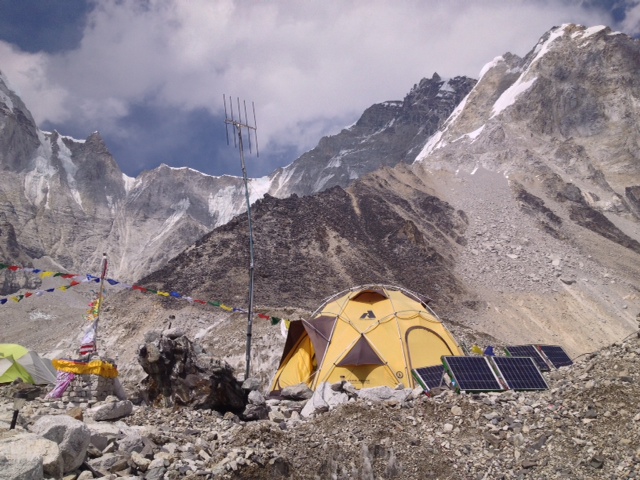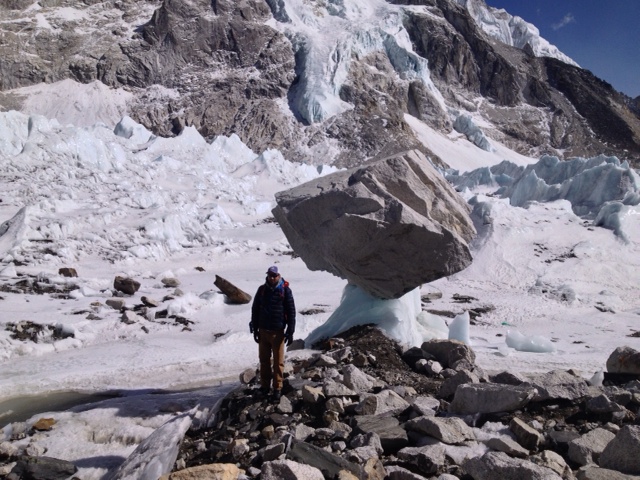 Rest day for our entire team today. The Sherpas were certainly entitled to one after their big day going to Camp II and back. And for the rest of us, it has been several days back-to-back of hikes and training. Time to slow it down, catch up on food, hydration and rest. And of course, hygiene. Today was shower day… we've got a little on-demand propane burning water heater rigged up on a shower tent that does the trick nicely. Not every day, of course, because propane isn't exactly naturally occurring in this valley, and because getting water just where you want it to be is rather labor intensive, as well. But every now and then it is oh so nice to get clean again.
Just before lunch, Mark Tucker made it into camp, fresh from Island Peak and another full circuit of the route to Lukla. So with our Basecamp manager on scene, the entire team is now assembled.
The climbers are getting gear ready for a "dress rehearsal" in the Icefall tomorrow, a practice run to the halfway point. The Sherpas are getting ready for a holiday… Nepali New Year tomorrow. To help with the festive atmosphere, Seth and I gave out brand new RMI uniform gear: Eddie Bauer First Ascent climbing clothing for the staff.
Best Regards,
RMI Guide Dave Hahn
×
Sign Up For Everest 2013 Emails
{/exp:mailinglist:form}
---
More Updates
Previous
April 8, 2013
Expedition Skills Seminar - Winter
Next
March 25, 2013
Mt. Everest Southside