---
Mt. Everest: Preparing for First Rotation to Camp 1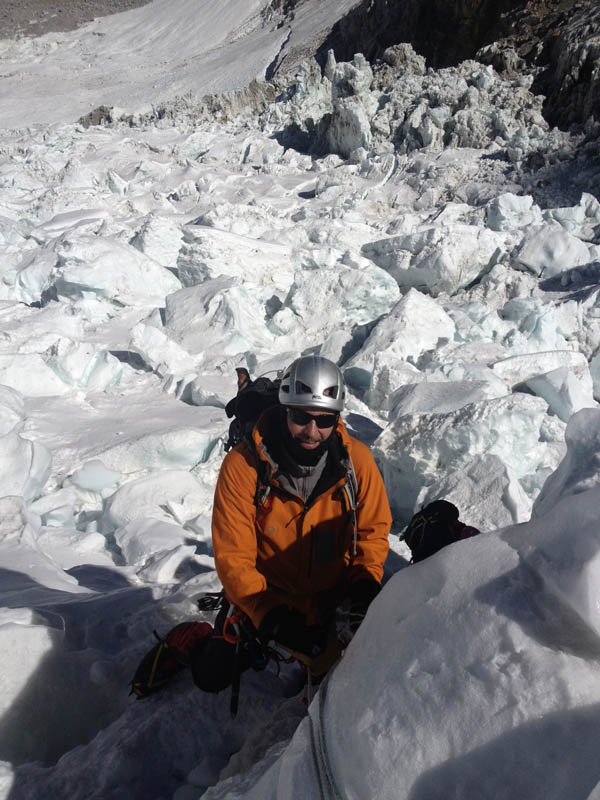 We're on a well-deserved rest day today at Basecamp. Yesterday we did our last turn up in the Khumbu Icefall before we push on to Camp 1. The cool and cloudy weather we've been having is supposed to clear with light winds so that should work in our favor.
Dave went up to Camp 1 this morning with our Sherpa crew to get our camp location dialed in. Once we pick a day, we'll head on up for our first rotation.
Here's a photo I snapped in the 'popcorn' section of the Icefall yesterday.
×
Sign Up For Everest 2013 Emails
{/exp:mailinglist:form}
---
More to Explore
Mountaineering Training | Fit To Climb: Week 11
April 15, 2013
Mt. Everest: Team Ready for First Camp 1 Rotation
April 16, 2013