---
Mt. Everest: Team Waiting for Weather & Playing Horseshoes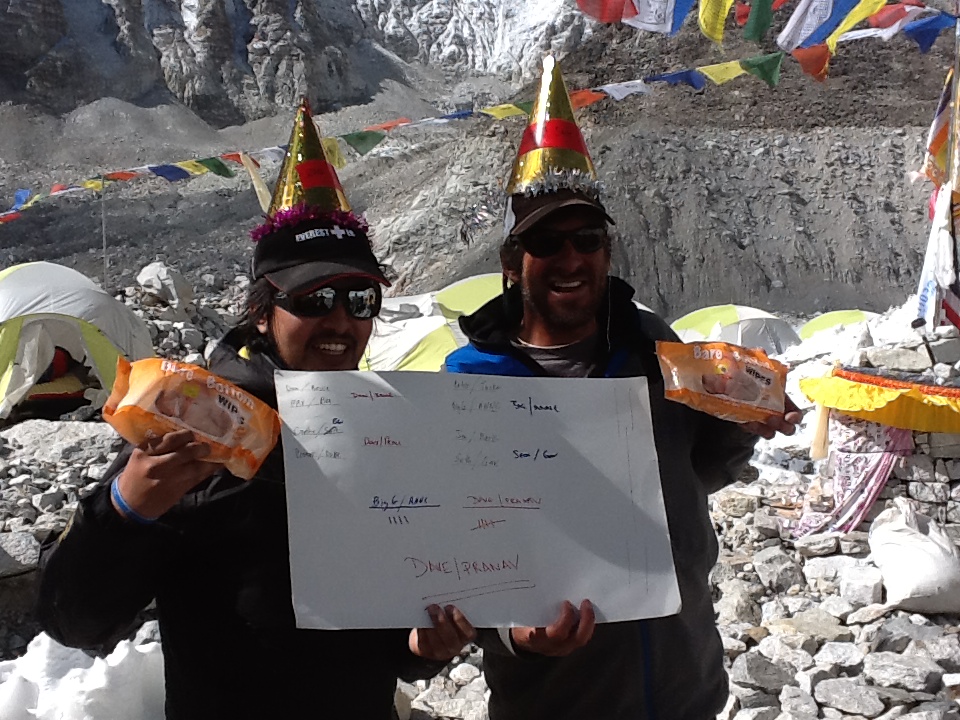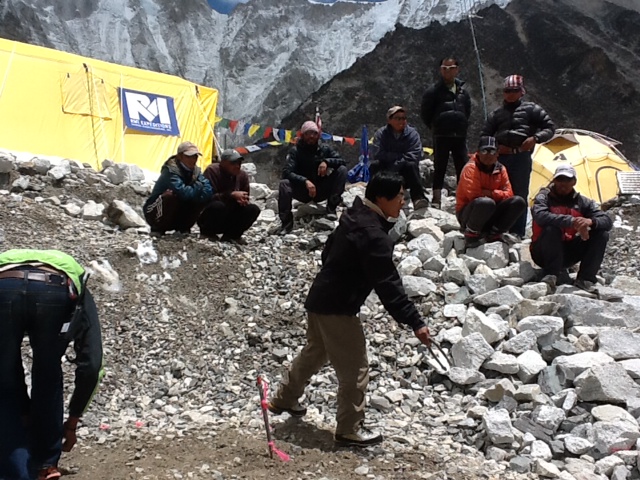 We took advantage of a beautiful morning for a day of tough competition around the horseshoe pit. After some close games, lots of fun and prizes for all, we awarded our winners. Congratulations to Dave & Pranav - our 2013 RMI Expeditions Horseshoe Tournament Winners! We also played an inter camp Sherpa Tourney which was won by Jeta. Thanks to all the participants for a fun day of friendly competition.
There were a few more teams that reached the summit of Mt. Everest today. The weather is still a bit unpredictable but a few strong and smart teams have reached the top. There are many teams leaving from Base Camp today and heading to higher camps. This will put them in position for their summit bids later this week. We are sitting tight at Base Camp for a bit longer as the weather forecasts are showing some heavy snow arriving soon. We are continuing to watch the weather patterns and predictions and will move up hill when the timing looks good for us.
As the afternoon clouds rolled in the snow began to fall at Base Camp. We will keep you posted.
Cheers,
RMI Guide & Everest Base Camp Manager Mark Tucker
On The Map
×
Sign Up For Everest 2013 Emails
{/exp:mailinglist:form}
---
More to Explore
Mountaineering Training | Fit To Climb: Week 15
May 13, 2013
Mt. McKinley: Walter & Team Acclimate at 11,000'
May 14, 2013