---
Mt. McKinley: Walter & Team Acclimate at 11,000'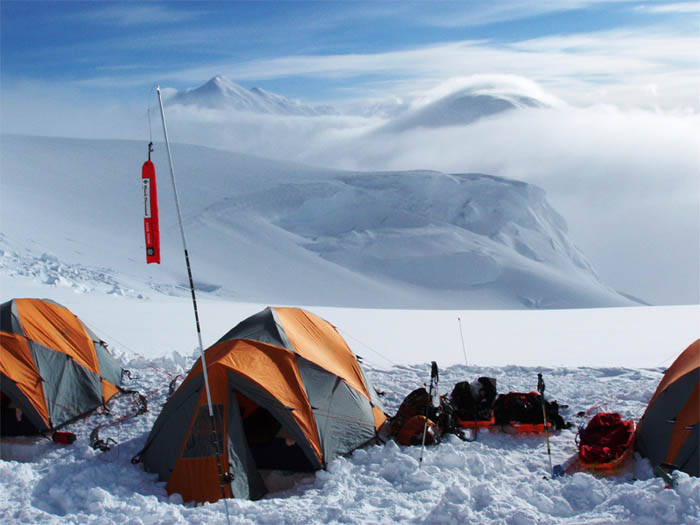 Hello again from the 11k camp on Denali!
We decided to take another day to rest and acclimate to the altitude. We spent most of the day lounging around, reading, listening music, napping, and telling lies, all the while getting stronger for our forays up higher.
The weather was cloudy, cooler, and windier today, and a trace of snow fell overnight. But as I lie in my sleeping bag typing this dispatch, a cloudless sky sits above us. We're hoping for good weather tomorrow so we can carry supplies up to around 13,600'. We'll stay in touch.
RMI Guide Mike Walter & team
×
Sign Up For Denali 2013 Emails
{/exp:mailinglist:form}
---
More to Explore