---
Alaska Mountaineering Seminar - Expedition
Alaska Expedition Seminar: Marin & Team Prepare for Takeoff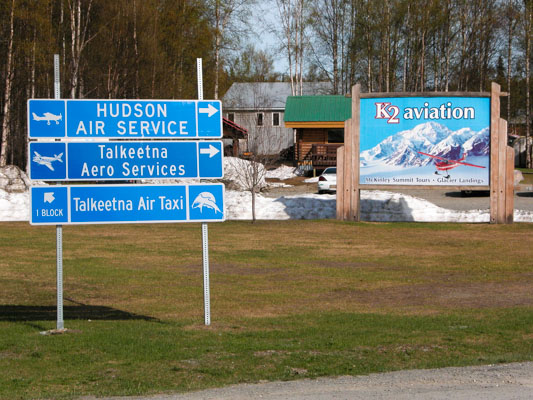 Yesterday we all met at the Anchorage Airport, drove to Wasilla and bought some food before reaching our final destination of the day, Talkeetna. Once we arrived and settled in, the group had the opportunity to check out Talkeetna and enjoy their great food.
Today we have a super busy day ahead of us. Breakfast, check in with the National Park Service, pack our gear, and if weather permits, fly onto the Kahiltna Glacier and set up camp. Sounds simple but believe me it is a lot! We are all very excited for the flight to the glacier. In my opinion, it is one of the many highlights of climbing in the Alaska Range.
We will be checking in later on.
All best,
RMI Guide Andres Marin and the Alaska Expedition Seminar
On The Map
×
Sign Up For Mount McKinley 2013 Emails
{/exp:mailinglist:form}
---
More Updates
Previous
May 7, 2013
Denali - West Buttress Expedition