---
Mt. Rainier: 2013 Climbing Season is Underway!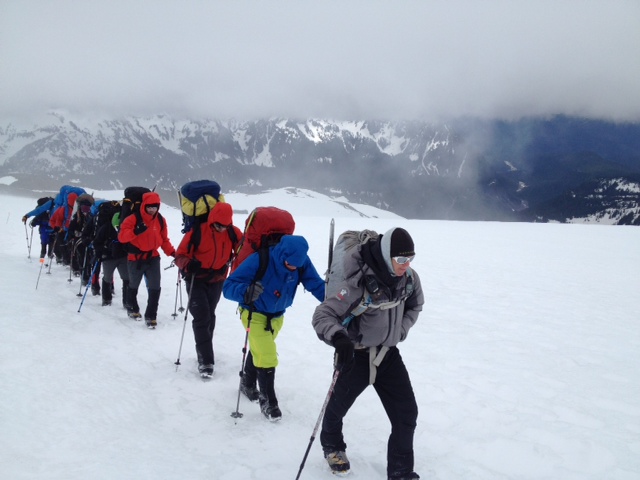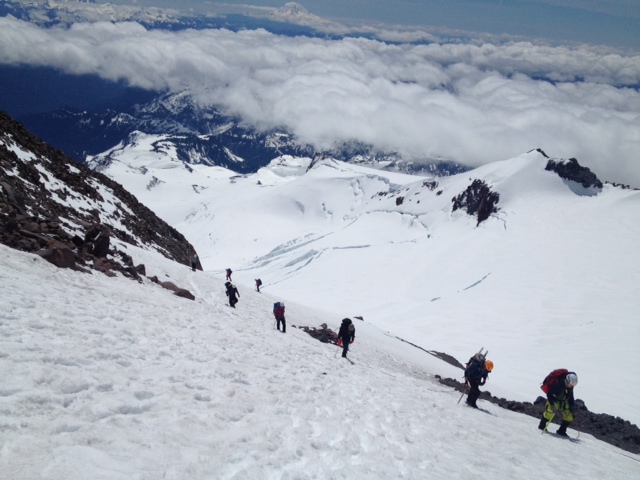 Well, yesterday the first climb of the season had to grit its teeth in high winds and low visibility. Low and behold, the team did great making it up to Camp Muir at 10,000 feet.
Today the teams woke up to gorgeous weather and a view stretching well into Oregon. We will rest, relax and go for a little walk uphill to do some photo taking.
The plan then will be to get ready for our summit tomorrow.
RMI Guides JJ Justman & Brent Okita
---
More to Explore
Mt. Everest: Team Hikes to Kalapathar
May 14, 2013