---
Mt. McKinley: Okita & Team Recap Summit Day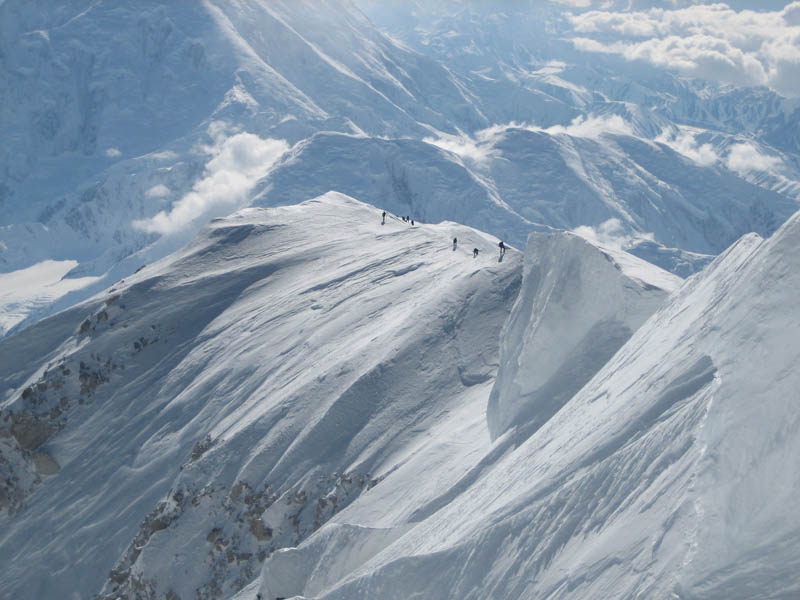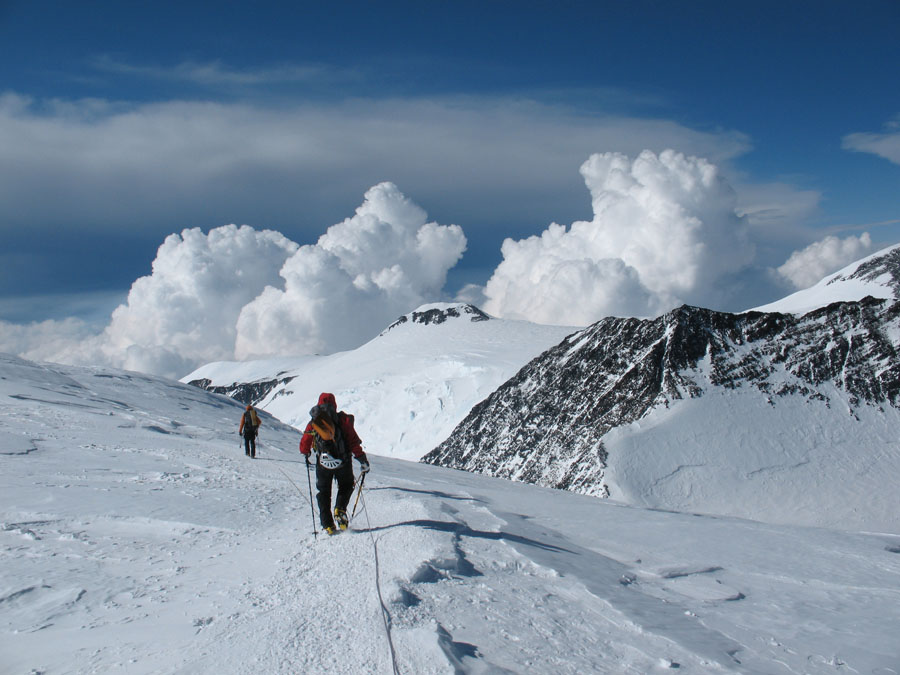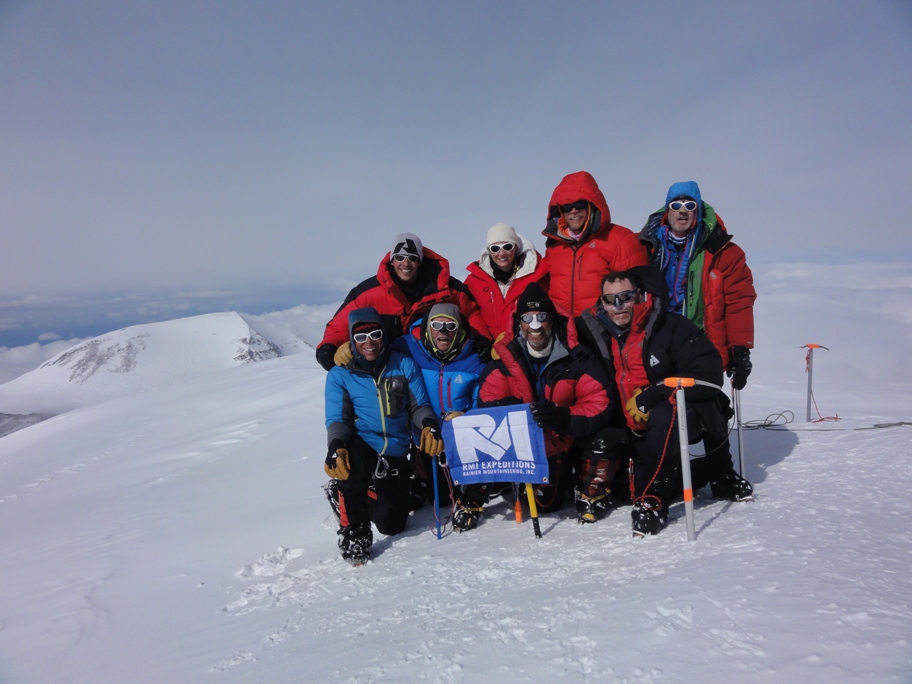 Wednesday, June 5, 2013
Leah awoke just before me and the first words out of her mouth when she went outside were: It's beautiful out. The sky is blue, there's no wind. I think it's the nicest day yet. And so the wheels were set in motion: firing up the reluctant stoves from their below zero degree slumber to get breakfast and hots going for the team, then waking everybody up to let them know that we were going for it again.
Even with yesterday's aborted attempt that certainly burned a bit of energy, the crew was excited and ready. This time, we didn't have to break trail up to Denali Pass. At first we were nervous about the colder temps, but these concerns proved unfounded as the sun shone brightly and warmed things up. As we ascended, things just got better and better, and our climbers responded well. In fact, they climbed flawlessly today. To say that I am particularly proud of everybody would be an understatement. No slips or oops or loss of focus that seem just an inevitable thing when a large group of folks climb for twelve hours. We reached the summit at about 4:00, the first team to summit today. After the hero pictures and summit hugs, we made our way back to camp well before the sun slid over the ridge.
Enjoying another dinner together was the finishing touch to a great day. We even got some singing out of one of our favorites, tired of body though he might have been, his spirit was obviously on a high. Now our thoughts go to the descent from this lofty camp. A couple of hard days and, with a little more luck, we might be seeing our loved ones soon. But for now, the cold of night is chasing me into my bed of down.
Goodnight from RMI Guides Brent, Logan and Leah, 17,200' on Denali.
On The Map
×
Sign Up For Denali 2013 Emails
{/exp:mailinglist:form}
---
More to Explore