---
Denali - West Buttress Expedition
Mt. McKinley: Beren & Team Carry Higher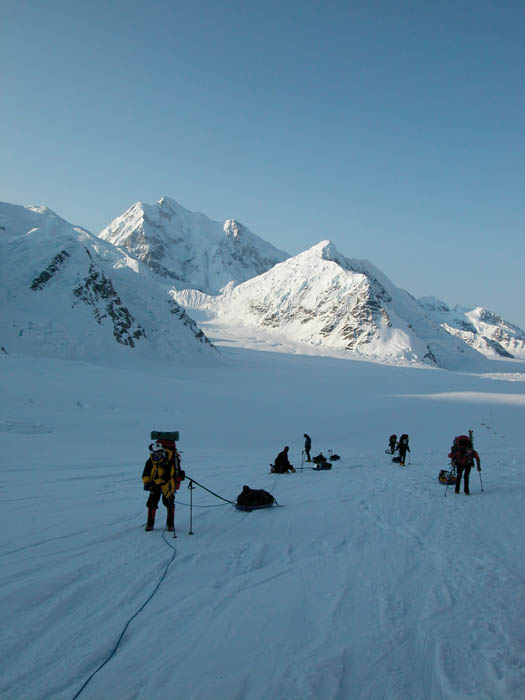 Saturday, June 8, 2013
Waking early this morning we shouldered out packs and made a bid to move some supplies higher on the mountain. Mild but cold enough temps kept the walking comfortable and we were able to cache at 11,000' camp before the sun came out in force. The team did great, and we made it back to our camp at the base of Ski Hill before the heat really turned on.
Now we are hiding in whatever shade we can find before an early dinner and bed. If the weather holds or at least remains workable, we will fire for 11 Camp in the wee hours tomorrow. Wish us luck!
RMI Guide Jake Beren & Team
On The Map
×
Sign Up For Mount McKinley 2013 Emails
{/exp:mailinglist:form}
---
More Updates
Previous
June 8, 2013
Four Day Summit Climb
Next
May 29, 2013
Denali - West Buttress Expedition