---
Mt. Rainier: June 8, 2013 Summit!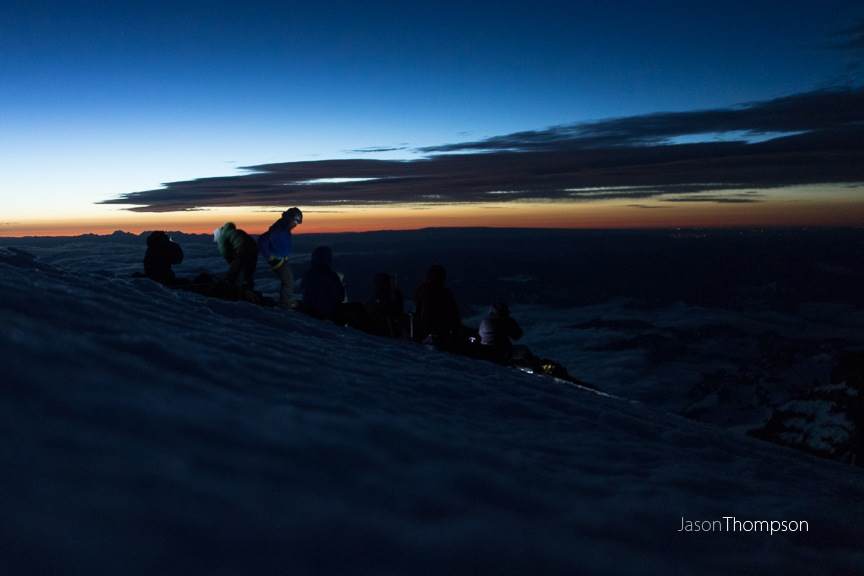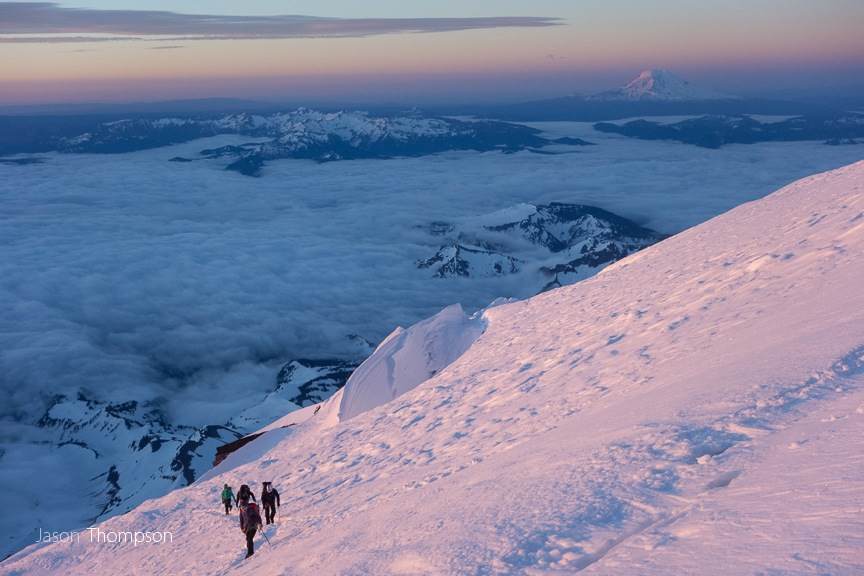 The Four Day Summit Climb Team led by RMI Guide Jason Thompson reached the summit of Mt. Rainier at 6 a.m. this morning. The team climbed above the clouds and experienced great route conditions.
Congratulations to today's Team!
Photos by Jason Thompson, see more of Jason's photography here.
---
More to Explore
Mt. McKinley: Beren & Team Carry Higher
June 8, 2013