---
Mt.Rainier: Four Day Summit Climb Reaches Summit!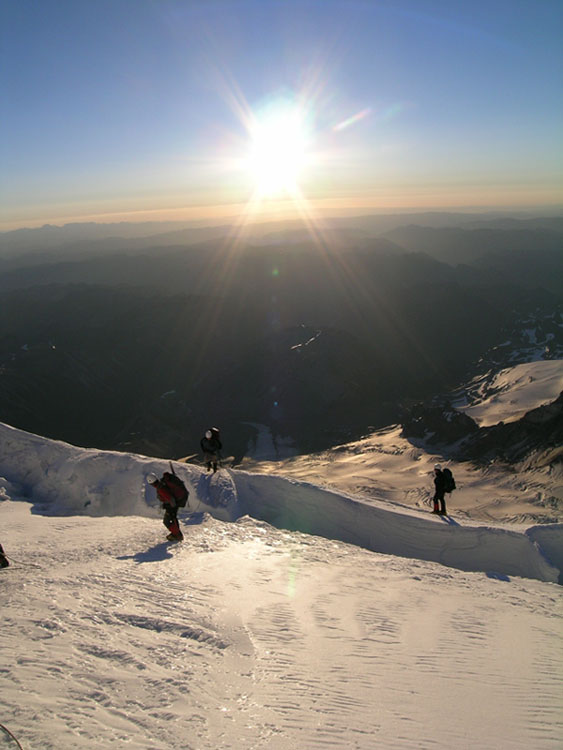 The Four Day Summit Climb led by RMI Guides Andres Marin and Shaun Sears reached the summit of Mt Rainier on this clear, sunny morning. They reported windy conditions with views all the way to Mt. Hood in Oregon. The teams spent about an hour on the summit before starting their descent to Camp Muir. After a short rest at Camp Muir, the teams will continue down to Paradise.
We look forward to seeing everyone at Rainier BaseCamp this afternoon.
Congratulations!
---
More to Explore
Mt. McKinley: Beren & Team Arrive to 11,000 Camp
June 10, 2013
Mt. McKinley: Team Beren Enjoys Rest Day
June 10, 2013