---
Mt. McKinley: Jones & Team Get Their Break!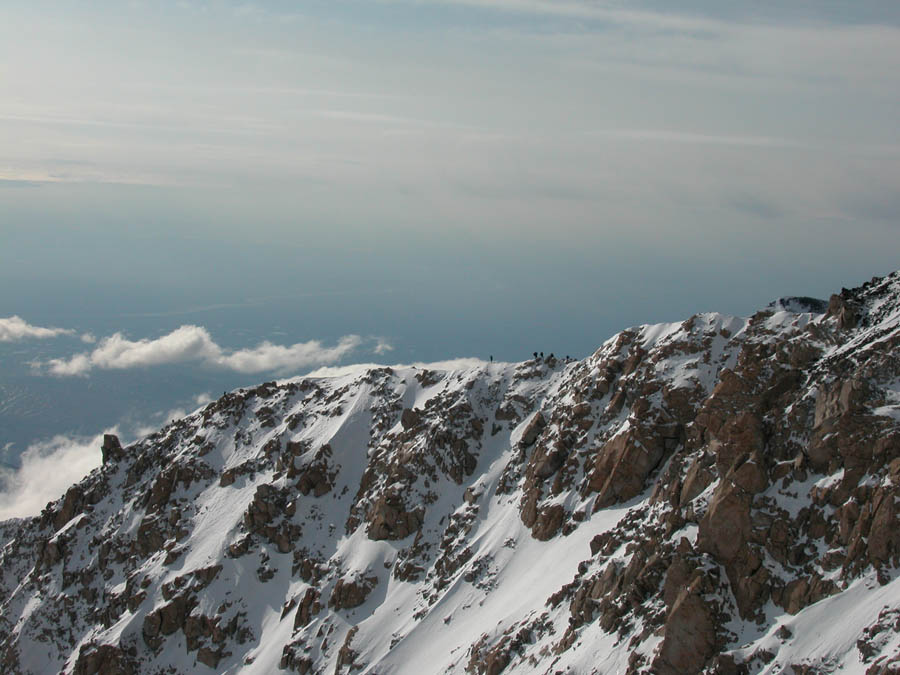 Friday, June 14, 2013
Light and variable wind started over night with warmer temperatures. We woke early to beat the heat and the people that have collected at the 14 camp over the past week of stormy weather!
We began our climb to high camp in cold squeaky snow conditions. The headwall where the fixed lines are located were a bit more difficult than our trip up the other day as the wind nearly stripped all the snow and left firm icy climbing! From the top of the lines we began a perfect climb up the West Buttress, which is the most exposed and picturesque part of the climb. The climb was hard but the team did very well. We have sparked our match for our summit push! Currently we are again cowering from the most intense sun of the trip basking in our shelters at 17,200' Denali high camp! Our chill mentality had payed huge today and with a bit o' luck we will have nice weather tomorrow for our summit push! More food, water, and relaxing for the eve. We will try for a call from the summit tomorrow afternoon! Hi Five!
RMI Guides Tyler Jones, Garrett Stevens, and Team!
On The Map
×
Sign Up For Denali 2013 Emails
{/exp:mailinglist:form}
---
More to Explore
Mt. McKinley: Beren & Team Enjoy Their Rest Day
June 14, 2013
Mt. McKinley: Haugen & Team Move Up to Camp 1
June 14, 2013