---
Mt. Rainier: June 22, 2013 Summit!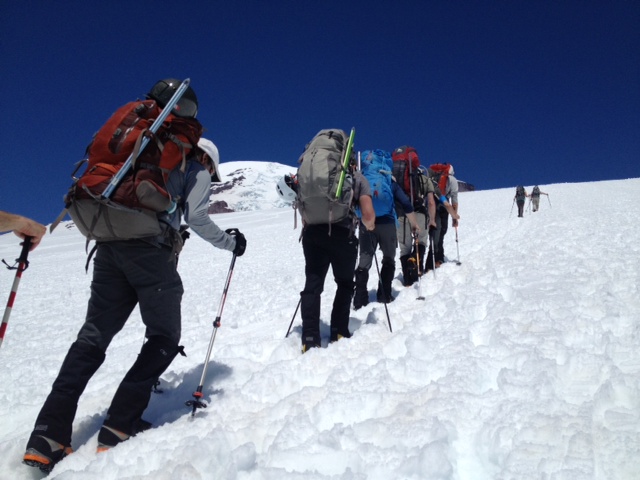 The Four Day Summit Climb Teams Led by RMI Guides Brent Okita and Walter Hailes called as they reached the Summit of Mt. Rainier at 6:59am this morning. The teams have clear weather with light winds, but cold temperatures. They spent some time on the summit before starting their descent back to Camp Muir.
Congratulations to today's teams!
RMI Guide JJ Justman's team was awarded with a beautiful day of climbing up to Camp Muir. The team is keeping their fingers crossed for good weather tomorrow morning!
---
More to Explore
Mt. McKinley: Haugen's Team Has a Rest Day at 14K Camp
June 22, 2013