---
Mt. Rainier: Four Day Climbs Reach the Summit!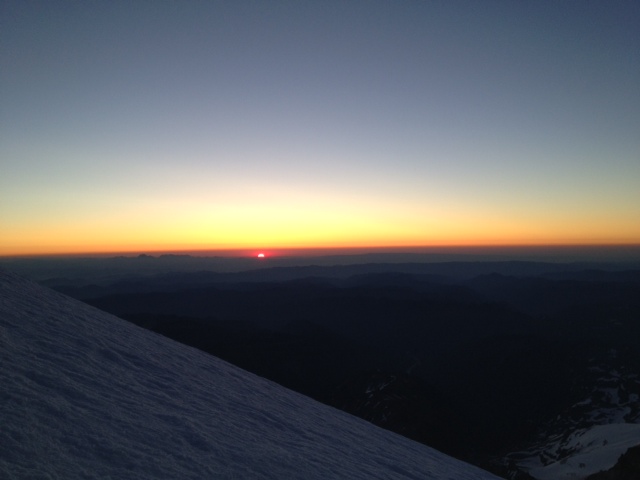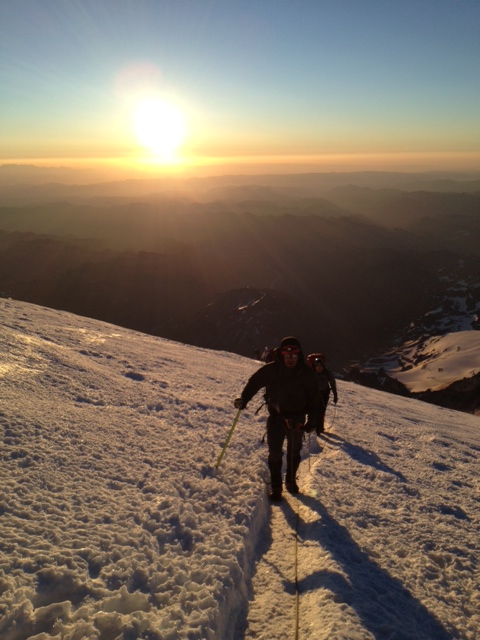 The Four Day Summit Climb teams led by RMI Guides Win Whittaker and Jake Beren reached the summit of Mt. Rainier early this morning. The teams reported clear skies, light winds and pleasant temperatures. They began their descent from the crater rim after 7 a.m. PT. The teams will return to Camp Muir (10,060') for a short break and then continue down to Paradise (5,400') this afternoon.
RMI Guide Kel Rossiter and the Expedition Skills Seminar – Emmons team called from Camp Schurman. They reported good conditions and great weather. The team made their summit attempt today and reached 13,500' but decided to call that their high point and return to camp. The team will spend tonight on the mountain with some additional time for training. They will break camp tomorrow morning, descend to the trail head and return to Rainier BaseCamp in Ashford in the late afternoon.
Congratulations to today's climbing teams!
---
More to Explore
Mt. McKinley: Hahn & Team Carry to 16,200'
July 9, 2013