---
Mt. McKinley: Hahn & Team Move Up to 17K Camp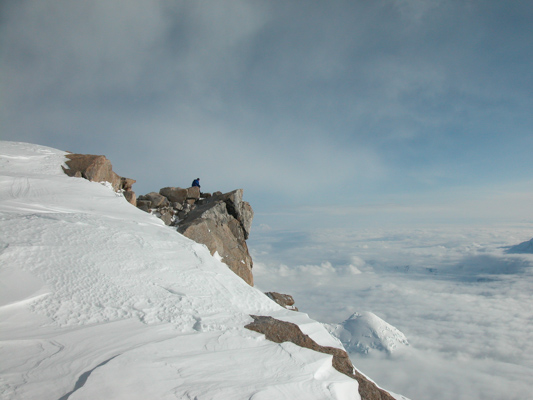 Hey, this is Dave Hahn calling from 17,200 feet on Mount McKinley. We made it to High Camp. Huge day, beautiful day, great weather. One of the nice things that started off the day for us was we got to talk to Mike King. He and Will and Shawn had made it to Basecamp by this morning and they were looking to get picked up within a half an hour of our conversation. They reported good conditions down there and they had a smooth exit from the mountain. We were very happy to hear that. And a big happy birthday to Mike King and a thank you for all that hard work. We set in with our hard work right after that. It did take a long time to get up here to 17,200' because we had so much snow on the Headwall.
If tomorrow is a decent day, we're going try for the summit. And that's it for tonight. Talk to you soon.

RMI Guide Dave Hahn calls in from 17,200 ft on McKinley.
On The Map
×
Sign Up For Denali 2013 Emails
{/exp:mailinglist:form}
---
More to Explore