---
Mt. Rainier: Teams on the Summit - July 18, 2013!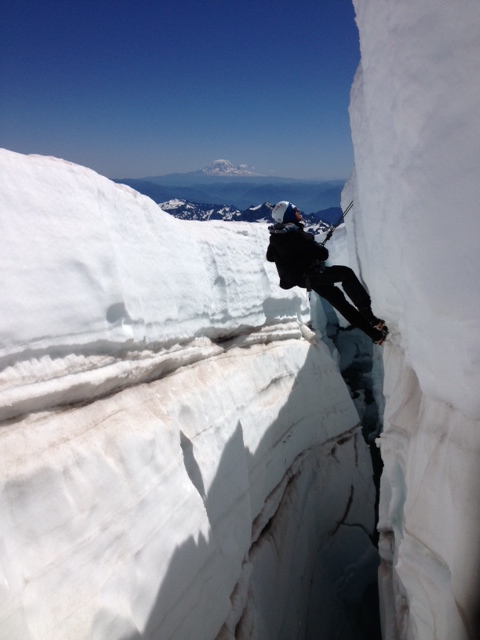 RMI Guide Win Whittaker and his team of climbers with the Climb for Clean Air in support of the American Lung Association of the Mountain Pacific reached the summit of Mt. Rainier this morning. The Four Day Summit Climb July 15 - 18 led by Elias de Andres Martos reached the summit also. The skies are clear above with warm temperatures. The teams enjoyed some time on the summit before starting their descent. The teams will stop at Camp Muir then continue their descent to Paradise this afternoon.
The Expedition Skills Seminar - Paradise has enjoyed several days training on the mountain. Yesterday, the team practice their crevasse rescue techniques (see photo below). Today they will ascend to Camp Muir for some additional training. They will make their summit attempt early tomorrow morning.
Congratulations to today's summit climbers!
---
More to Explore