---
Elbrus South Side
Mt. Elbrus: Grom & Team Enjoy Hike in the Baksan Valley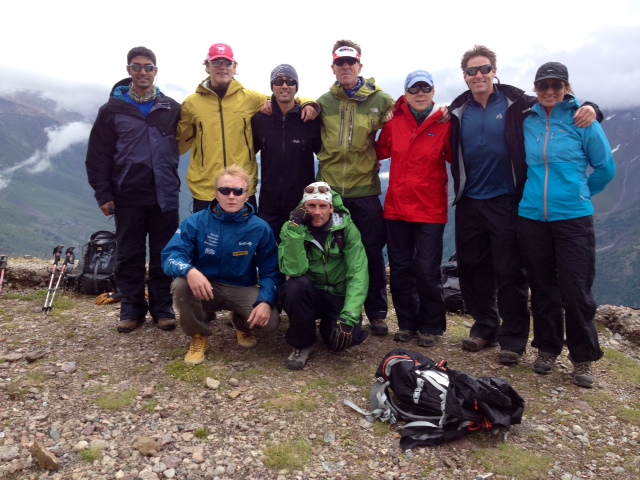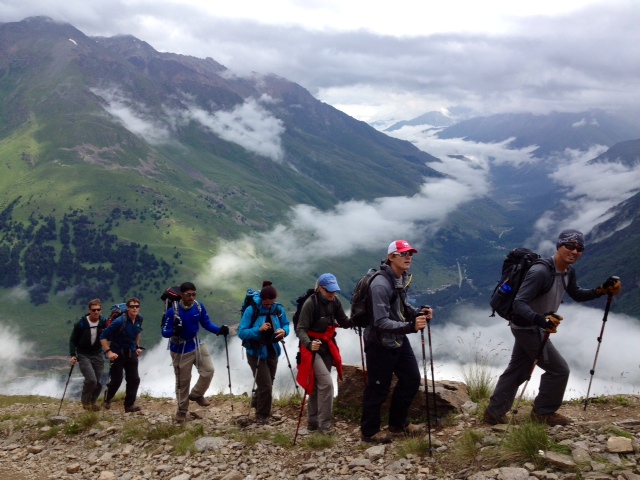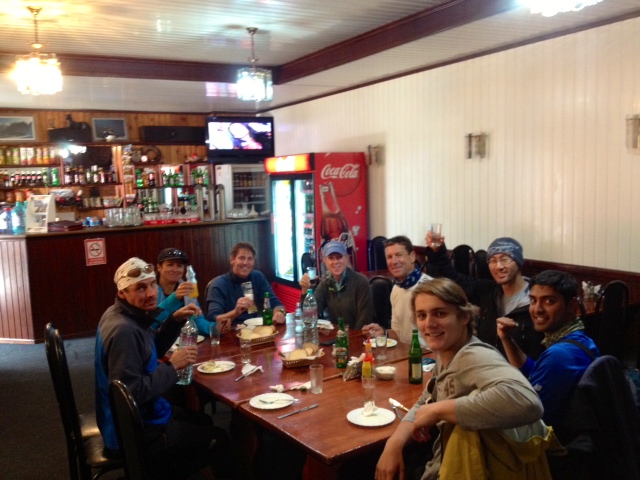 It's nice to be back in the mountains!
Today the team awoke to cloudy skies and a little rain here in the Baksan Valley at the base of Mt. Elbrus. We started our day with a nice breakfast with fresh juice, porridge, and fried eggs. We had a bit of a rain delay so we walked over to the local gear shop and picked up a few last minute things for the climb then headed out on our first acclimatization hike. We made use of the ski lifts here to access the better hiking terrain and help us gain a little more altitude. Certainly not the norm elsewhere, but luckily for us it is in Russia. We hiked a little over an hour and reached our high point which was just over 10,000. Everyone did great and enjoyed the views even though they were a bit limited with the cloud cover. After descending back to town we had quick lunch and spent the remainder of the day exploring town, getting packed for tomorrow and a few of us even managed a cat nap too.
The team is in good spirits and excited about moving uphill tomorrow!
RMI Guide Casey Grom and crew
On The Map
×
Sign Up For Elbrus Southside 2013 Emails
{/exp:mailinglist:form}
---
More Updates
Previous
July 23, 2013
Four Day Summit Climb
Next
July 23, 2013
Kilimanjaro Climb & Safari
Mt. Kilimanjaro: Waterfall & Team Arrive in Arusha, Tanzania