---
Mt. Rainier: August 19th Team Summits!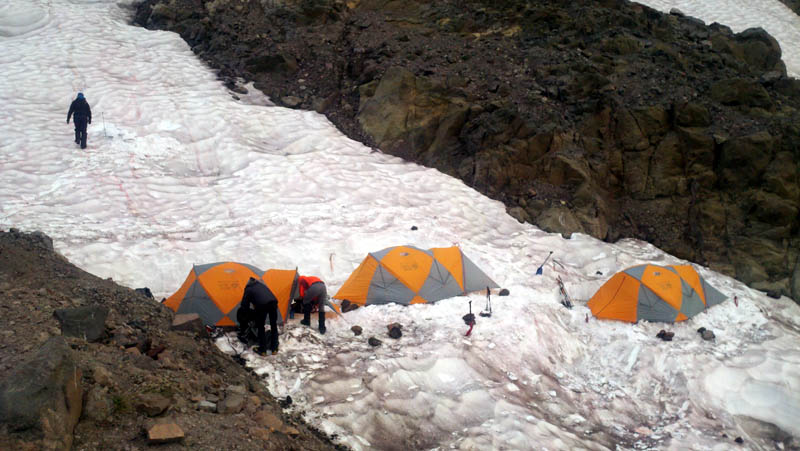 The Four Day Summit Climb led by RMI Guide Pete Van Deventer braved the winds to reach the summit of Mt. Rainier this morning. After a short rest on the summit, the team began their descent shortly before 8 am. They will return to Camp Muir to refuel before descending to Paradise later today. We look forward to their arrival in Ashford this afternoon.
Congratulations climbers!
RMI Guide Eric Frank and the Expedition Skills Seminar - Emmons continue to spend their days training. Today the team moves from their camp on the Inter Glacier to Camp Schurman in preparation for their summit attempt.
---
More to Explore
Mountaineering Training | Why Stretch?
August 19, 2013