---
Everest Base Camp Trek: Team Arrives in Kathmandu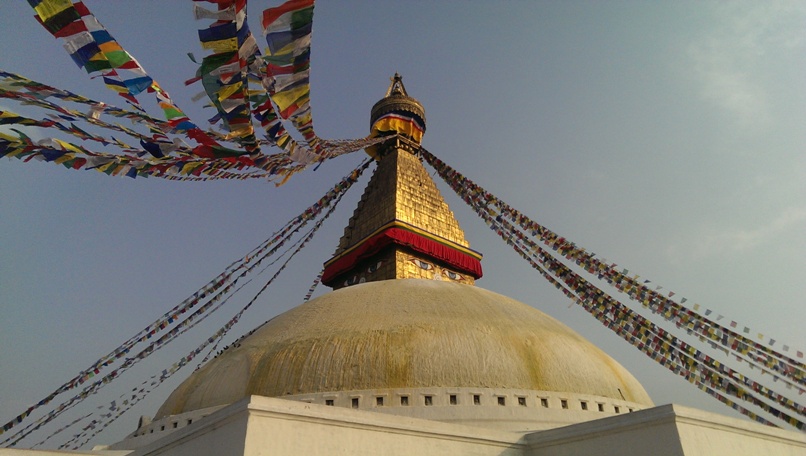 Greetings from Nepal.
Today we officially started our fall 2013 Everest Base Camp Trek!!!
Our team arrived filled with excitement to the small country of the big Himalayas. Great weather accompanied our arrival to a very much alive Kathmandu; the anticipation of the elections that will be celebrated in 2 weeks makes the capital city a unique place. Dodging the different political groups' parades through the city, we visited historical landmarks which made the day of such a photographer.
We enjoyed a great dinner before heading to bed for an early start tomorrow, which with a 5 am wake up call, will take us to Lukla, (weather permitting) to start our journey through the Khumbu valley towards the higher grounds. More to come soon from the unpaved trails, the smoke free air and the inspiration filled mountains of the Land of the Sherpa!
RMI Guide Elias de Andres Martos
On The Map
×
Sign Up For Everest BC Trek 2013 Emails
{/exp:mailinglist:form}
---
More to Explore
Mountaineering Training | Starting Your Expedition Healthy
October 28, 2013
Everest Base Camp Trek: Team Checks in From Namche Bazaar
November 2, 2013