---
Alaska Seminar: Davis and Team Build Camp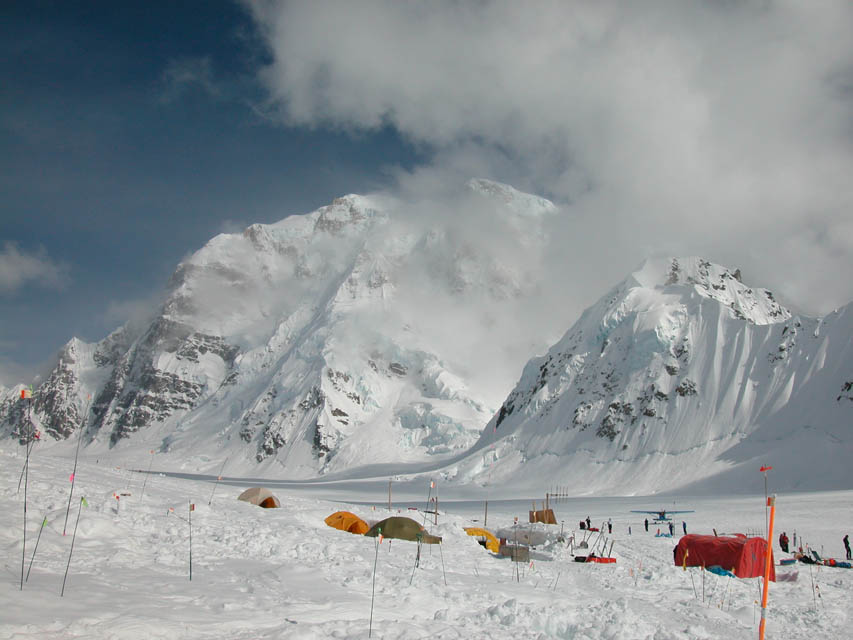 May 19, 2014 - 11:14 pm PT
Hi Everyone,
We had a pretty busy day here on Kahiltna's SE fork. Consistent and gusty winds from the north had us building a fortress of sorts around our tents and kitchen. There was some time in the morning for basic skills training in groups but by early afternoon the whole team went into wall building mode. It was pretty amazing to see how well everyone cooperated and their work ethic was close to exhausting. So much so that a small news team noticed the action from below and came up to video everyone working and interview a few folks. So tune in to KTVA Alaska 11 News on their website and you might see a friend or loved one on TV!
Tomorrow we are going for a day mission across the Kahiltna toward Mt. Foraker.
Stay tuned for more good news tomorrow!
RMI Guide Leon Davis & Team
×
Sign Up For Denali 2014 Emails
{/exp:mailinglist:form}
---
More to Explore
Mt. McKinley: Van Deventer & Team Take a Weather Day
May 19, 2014