---
Mt. McKinley: Okita and Team Transfer to Talkeetna, Alaska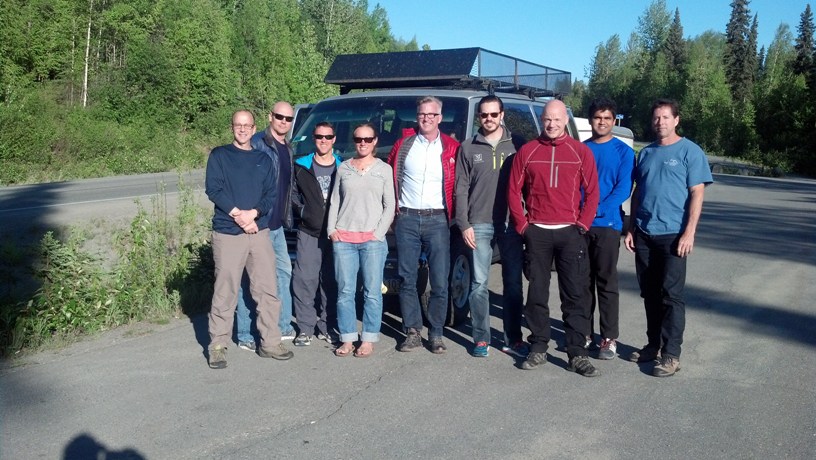 May 20, 2014 - 8:29 pm PT
We are closing in on Talkeetna enjoying the unseasonably warm weather, being driven by our shuttle driver Louisa. It's nice to finally be all together and underway after so much anticipation and preparation.
No lost luggage or late planes. Now all we need to accomplish is to unload our gear at the hanger, check into our wonderfully quirky hotel run by our friends Pam and Al, before heading out for a bite and a beer or two.
If first impressions mean anything, I think were going to have a good time on this expedition.
Cheers!
×
Sign Up For Denali 2014 Emails
{/exp:mailinglist:form}
---
More to Explore
Mt. McKinley: Walter & Team Make Carry to High Camp
May 21, 2014