---
Mt. McKinley: Nugent & Team Carry to 17,000' Camp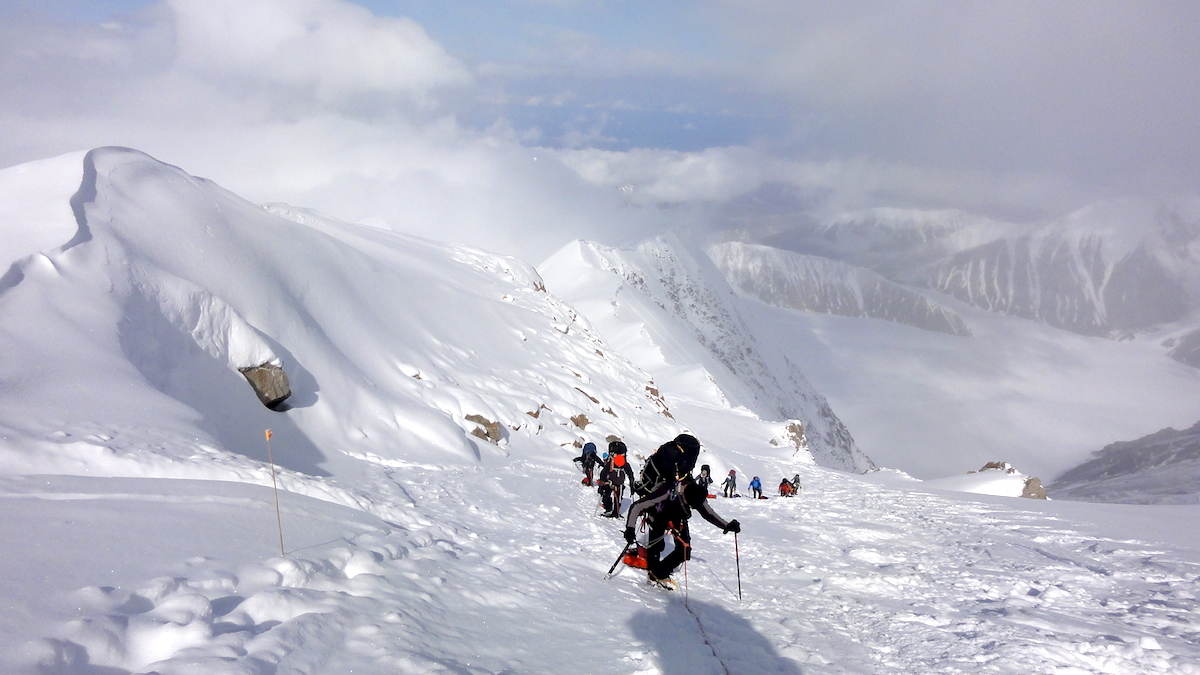 June 22, 2014 - 11:26 pm PT
Hey, it's Billy checking in here from 14,000' on Denali. Our team had a great day up on the West Buttress today. We were able to carry a load of food, fuel and supplies up to 17,000' and get the cache in at 17,000' Camp. It was a long day on the Buttress though. We had mostly clear skies but lots and lots wind and lots of blowing snow. So it made for a tough day all in all everyone did really well.
Everyone is hanging in there and we are hoping to rest tomorrow and then set up for our summit bid whenever the weather decides to open up.
That is all for now.

RMI Guide Billy Nugent checks in from 14,000 ft on Mt. McKinley
On The Map
×
Sign Up For Denali 2014 Emails
{/exp:mailinglist:form}
---
More to Explore