---
Alpamayo: Elias and Team Stretch Legs and Prepack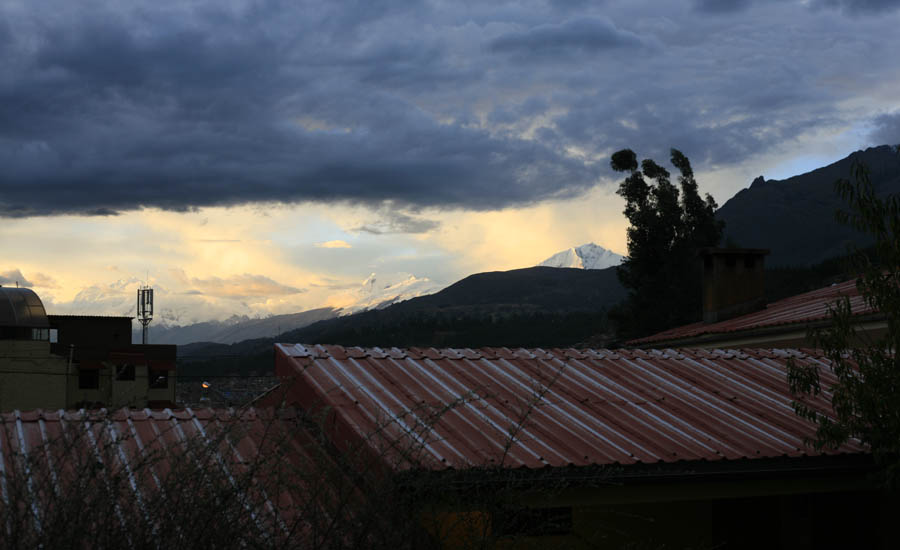 July 15, 2014 - 4:21 pm PT
Hello again from Huaraz!
Relaxing day we had after all the travelling today… A two hour walk after breakfast took the team the overlook above town from where we devised the closest peaks of the Cordillera Blanca. It served also to get the blood pumping, on this the first day above 3,000 m, elevation we reached yesterday by car, so all benefits. We had a great meal afterwards (pizza from the stove oven restaurant of "El Horno", a classic in Huaraz) and an easy afternoon of pre-packing the duffles prior to tomorrow's departure to the trailhead.
We´re getting ready for dinner and an early bed time; Cashapampa trailhead and eventually Llamacorral Camp await tomorrow. Next post will be from the trails.
Best regards,
Elias de Andres Martos
×
Sign Up For Peru 2014 Emails
{/exp:mailinglist:form}
---
More to Explore