---
Mt. McKinley: Hahn & Team Powder Wading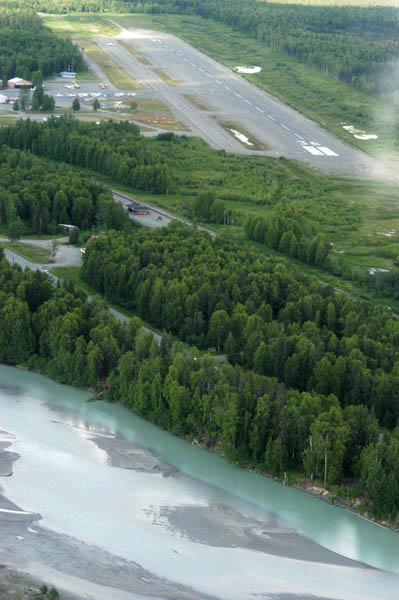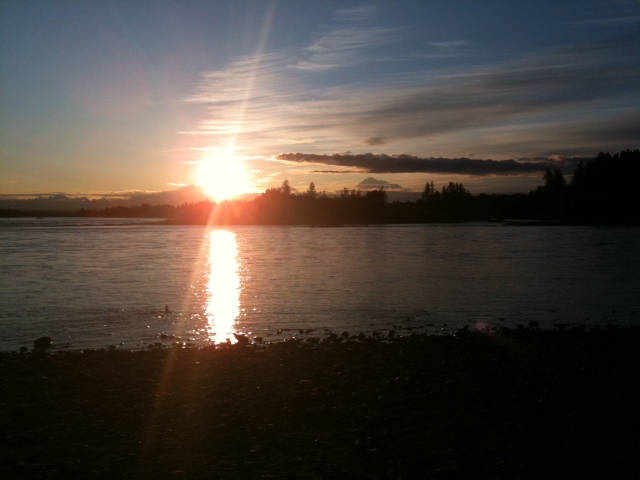 July 17, 2014 - 8:45 pm PT
In just under 24 hours, our climbing team went from the 17,200 ft high camp to the 7,200 ft basecamp. It wasn't remotely easy. Luckily, we had a calm start to the day which allowed us to balance carefully down the exposed and spectacular crest of the West Buttress. Things got tougher at the base of the fixed lines when we needed to virtually swim through bottomless powder snow. We reached easier terrain upon which one could walk laboriously in knee deep new snow and this ground got us to 14 camp. We did a fry-up of a few quesadillas while reorganizing gear and then set off in cloud toward Windy Corner. Plenty of snow kept us walking funny and breathing hard as we negotiated the side hills and corners of Squirrel Hill and then Motorcycle.
At 11 camp we threw up tents and downed dinner. The team wanted to just sleep for a few hours before resuming the march to BC at 2:30 AM. The early start would give our best chance at catching the lower glacier in a frozen (rather than slushy) state. We pushed on through the night gloom, a few thick fog banks and miles of glacier. It was great to see -as expected from conditions on the way in- that the lower Kahiltna was well put together. Very few crevasse crossings troubled us. Finally we got working, trudging and sweating up Heartbreak Hill. As we progressed, the weather improved to the point that with our arrival at the former site of Basecamp (nothing remains so late in the season) it was good enough to dial up K2 Aviation on the Sat Phone and seek a pickup. The K2 pilots did their normal exceptional job in whisking us out of winter and into the Talkeetna summer.
Day 21 of our climb will end with a victory dinner in town. True, we stopped a couple thousand feet short of the summit, but victory is still ours. It feels that good to have endured Denali together.
Best Regards and thanks for following,
RMI Guide Dave Hahn
×
Sign Up For Denali 2014 Emails
{/exp:mailinglist:form}
---
More to Explore