---
Fisher Chimneys: Walter and Team Summit!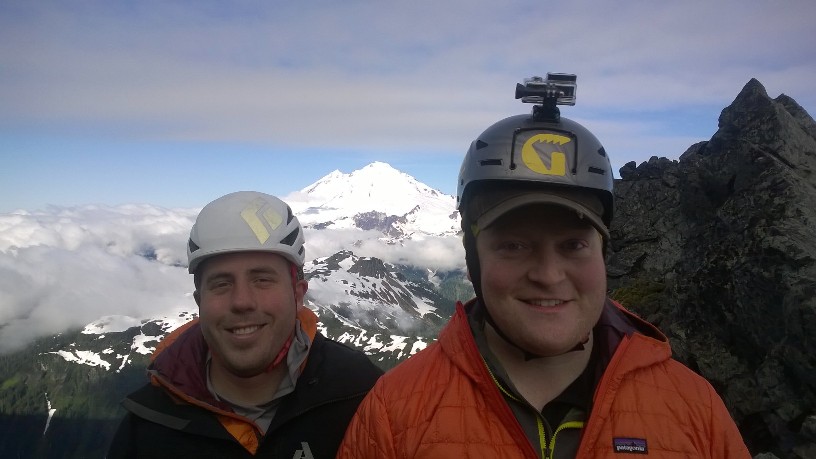 July 25, 2014 8:26 am PT
We took advantage of nice weather today and climbed to the top of the Fisher Chimneys. We will turn around here, climb back down thru the Chimneys and hike back to the trail head today…still many hours ahead of us.
July 25, 2014 10:35 am PT
We are back at our camp (lower bivy site below Fisher Chimneys) after successfully climbing up and down the Chimneys this morning. We're packing up camp right now and will be headed down hill shortly. We should be at the trail head in a few hours.
RMI Guide Mike Walter & Team
---
More to Explore