---
Kilimanjaro: Hahn and Team See Hundreds of Elephants!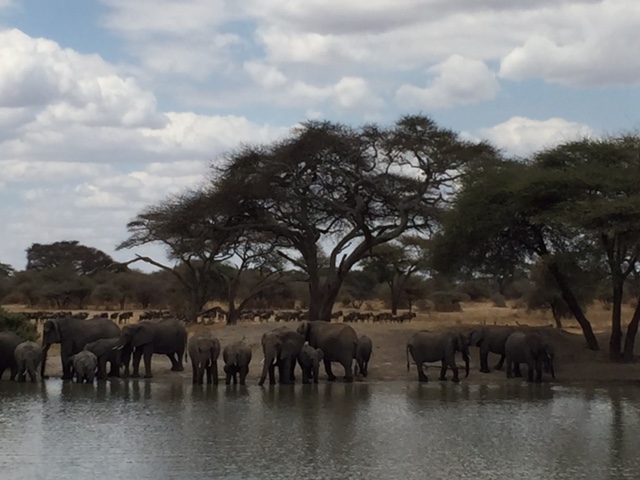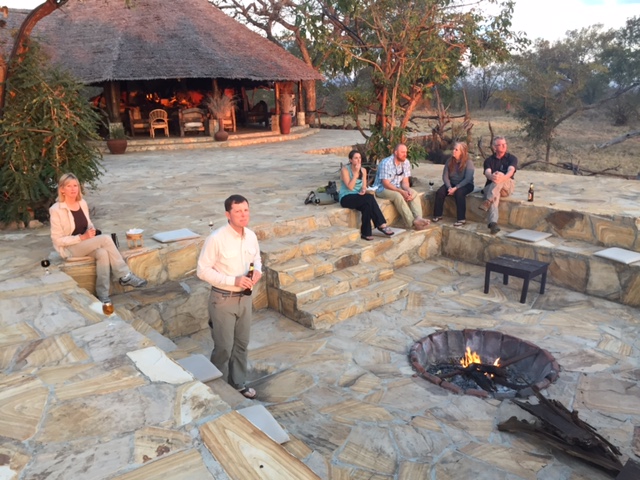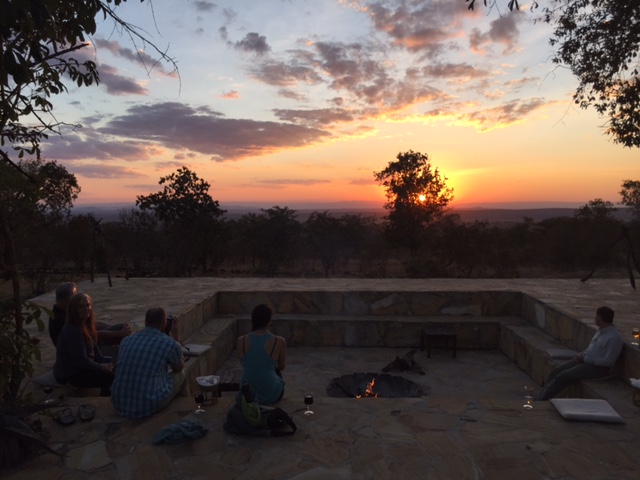 We tore ourselves away from the luxurious Plantation Lodge this morning in search of more animals. Tarangire National Park has delivered nicely. We spent the day looking at hundreds of elephants, thousands of Zebra and wildebeest, eagles, vultures, superb starlings and dik diks. Certainly the high point was watching seven lions… Including several generations of cubs, turning a wildebeest into an all-you-can-eat buffet. They were absolutely ruling the waterhole -until a band of thirsty elephants moved in. The lions dragged their carcass a discreet distance into the shrubs and stayed away from the happy elephants. We watched it all. We then went exploring, enjoying the vastness of Tarangire. We scanned every boabab and acacia tree for leopards but haven't yet seen them… Same with the cheetahs. We know they are out there though and we'll hope to see them tomorrow morning.
Tonight we are quite comfortable in the tent cabins of Kikoti Lodge out on the beautiful estate boundary of Tarangire. The team enjoyed the end of their last full day in Africa by watching the sun set over a campfire. Tomorrow we'll have that last chance at the cats as we spend the morning going back through the park before hitting the highway for Arusha and Usa River.
Best Regards,
RMI Guide Dave Hahn
×
Sign Up For Kilimanjaro 2016 Emails
{/exp:mailinglist:form}
---
More to Explore
Mt. Rainier: Summit Climb Teams Climb Under Full Moon
August 18, 2016