---
Mt. Everest Southside
Mt. Everest Expedition: The Team is at the Balcony!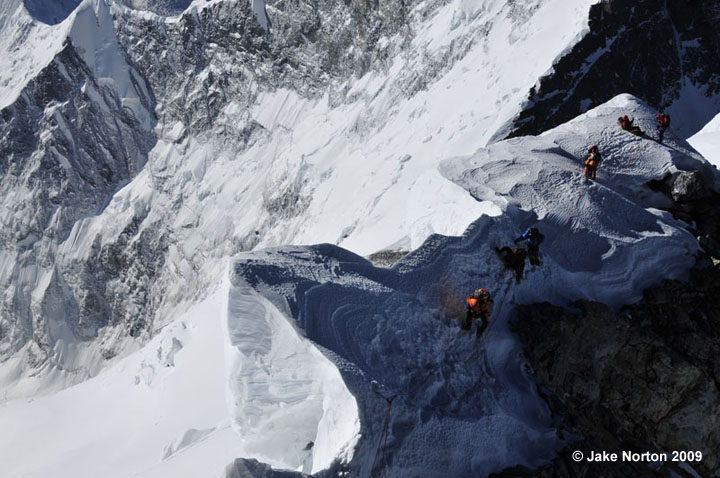 May 26th, 4:30 a.m. Nepali time:
Our Sirdar Sherpa, Lam Babu, is at the South Col and relaying messages during the climb.
Dave Hahn, Melissa Arnot and the team are at the Balcony! The climbing team is changing oxygen bottles, having a snack and a drink. Next stop the South Summit!
Here at Everest Basecamp, the top of Pumori is just starting to catch some light. No wind. It's a beautiful morning!
RMI Guide and Everest Basecamp Manager Mark Tucker
×
Sign Up For Everest 2012 Emails
{/exp:mailinglist:form}
---
More Updates
Previous
May 25, 2012
Expedition Skills Seminar - Muir
Next
March 25, 2012
Mt. Everest Southside