---
Denali - West Buttress Expedition
Mt. McKinley: Jones & Team Fly on the Mountain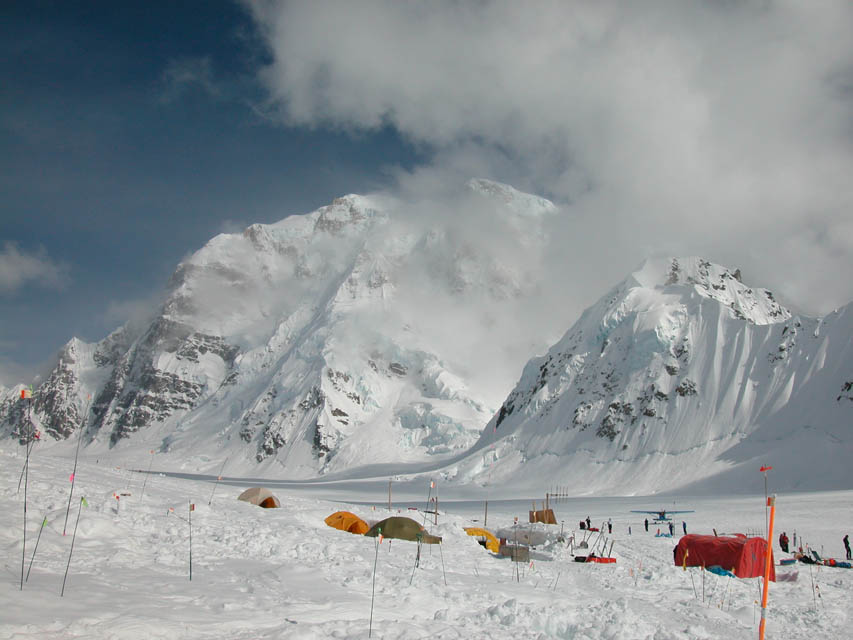 Thursday, May 30, 2013
Tyler and Garrett checking in from RMI Denali Expedition Number 4. Yesterday afternoon found us in the ranger station getting some good details about the route, our responsibilities on the mountain, and what we can expect to see as we climb higher. Interestingly, we also were reminded that this year is the 100-year anniversary of the first ascent. While we have the benefit of fancy new gear and a century of knowledge, the actual climb of Denali remains as challenging as it was in 1913, and our team is ready to tackle that challenge.
We landed on the glacier today, and we're currently camped out in Basecamp. The mostly clear skies and warm temperatures make it hard to believe we're almost at the Arctic Circle! Because it's so warm here, we won't be heading out for our first camp until later tonight (more like early in the morning) so that the snow will freeze up and make our walking a little smoother.
Everyone is excited to have gotten a smooth start to the trip, and we're hoping the weather continues to hold. We'll check back in tomorrow, keep it dialed in for more!
RMI Guides Tyler Jones and Garrett Stevens
On The Map
×
Sign Up For Mount McKinley 2013 Emails
{/exp:mailinglist:form}
---
More Updates
Previous
May 16, 2013
Denali - West Buttress Expedition
Next
May 22, 2013
Denali - West Buttress Expedition