---
Denali - West Buttress Expedition
Mt. McKinley: Van Deventer & Team Summit!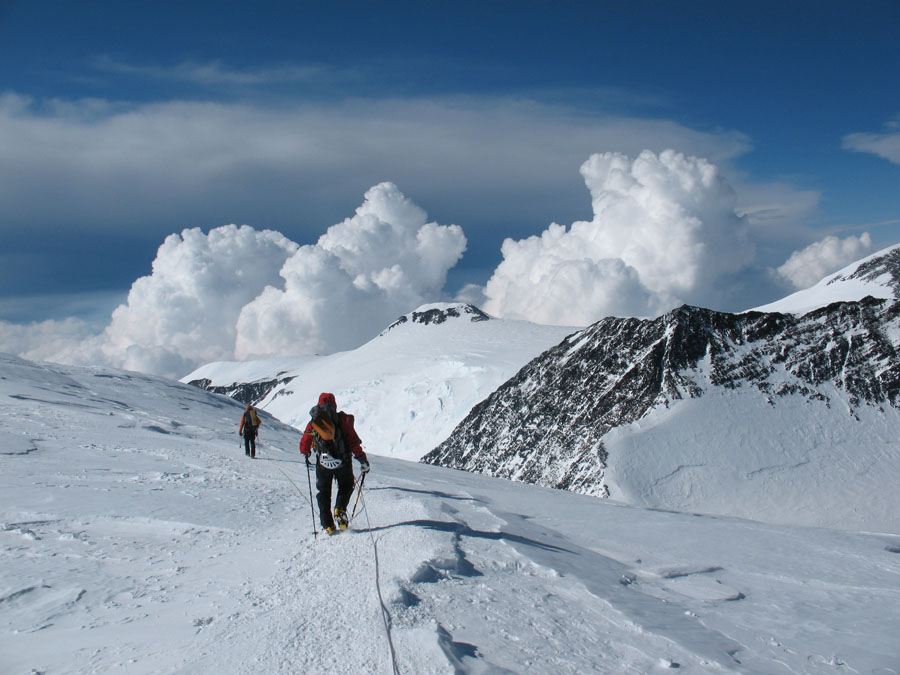 Saturday, July 6th, 2013 1:39 a.m. PST
Hi all. This is Pete, Geoff, Robby and team from Mt. McKinley. We are happy to report that we stood on top of North America today! Had our weather window show up and went for it. The whole team stood on top. It was a little bit blustery, but everybody did a great job. We were on top about 6:30 this evening. Now we are all back at 17K Camp safe and sound enjoying a Ramen dinner and getting ready to sack out before we start looking at moving down the mountain tomorrow. So hope everybody is well and glad to be able to give good news. Will talk later, bye.

RMI Guide Pete Van Deventer calls in after summit success!
On The Map
×
Sign Up For Mount McKinley 2013 Emails
{/exp:mailinglist:form}
---
More Updates
Previous
July 6, 2013
Denali - West Buttress Expedition
Next
June 18, 2013
Denali - West Buttress Expedition