---
Four Day Summit Climb
Mt. Rainier: May 19th Summit!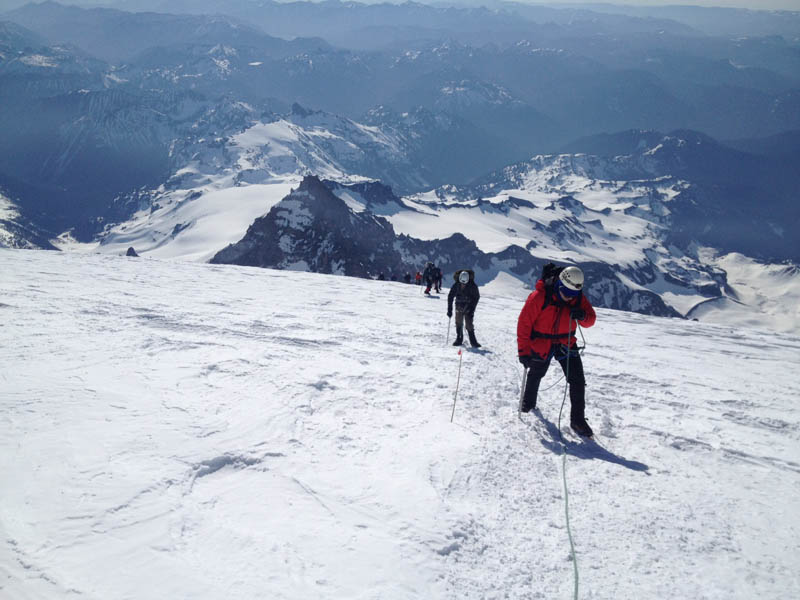 The Four Day Summit Climb led by RMI Guides Tyler Jones and Kel Rossiter stood on top of Mt. Rainier this morning! The teams enjoyed calm and warm conditions while on the summit and are making their way back to Camp Muir. We will see them back in Ashford later today.
Congratulations!
---
Be the first to leave a comment.
More Updates
Previous
May 18, 2014
Alaska Mountaineering Seminar - Expedition
Next
May 13, 2014
Denali - West Buttress Expedition