---
Cotopaxi Express: Acclimatization in Quito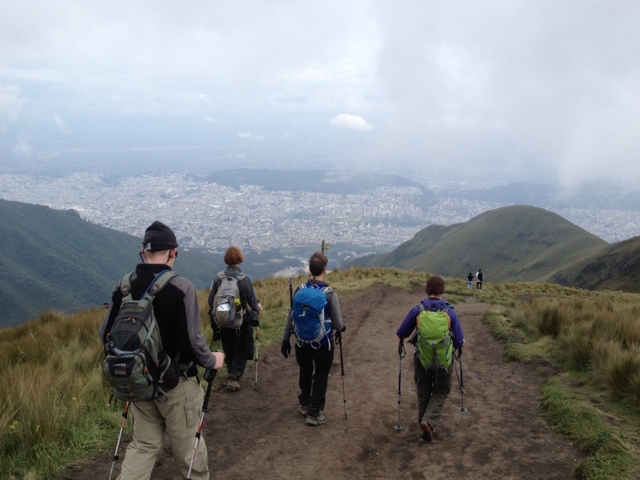 Buenas Noches from Quito!
Today was a great day by all accounts. We hit the trail early today, catching a ride to the teleferico for the first can up the mountain. A quick ride and we were perched well above Quito, looking down from 13,500 feet above the sea. As we readied ourselves for our hike, Cotopaxi even graced us with an appearance. Solid start to a day.
Walking towards Rucu Pinchincha we spent a few hours ascending to 15,500 feet. The team did a fantastic job today, brushing up on some skills and generally impressing Ben and I. A great day of acclimatizing is never complete without a cup of coffee for the ride down to town, so we obliged happily.
After an afternoon rest it was dinner time and we enjoyed our best meal so far, carbo loading like champs in fine style and waddling home to rest up for our trip to the Illinizas tomorrow. Off to a great start over here.
RMI Guides Jake Beren & Ben Liken
On The Map
×
Sign Up For Ecuador 2013 Emails
{/exp:mailinglist:form}
---
More to Explore
Aconcagua: Van Deventer & Team in Position for Summit Bid
February 2, 2013