Today our winter team made it to 11,500 feet on Mt. Rainier! It was tough going at the end. We had thigh deep snow and we decided to make the safe decision to turn around.
The weather is beautiful but the conditions are tough. However, that didn't stop the team from having a great day up high.
It's a unique feeling being up here in the winter. We are all alone and we are enjoying Rainier's pristine beauty that can only be enjoyed in winter.
RMI Guide Jason Thompson is now giving a lecture in snow science and avalanche awareness.
That's all for now.
Awesome! HIGH FIVE, FRANK AND TIM!! I cannot wait to hear all of the stories. You guys look great out there. XOXOXOXO Jenna
Posted by: Jenna on 2/8/2013 at 12:37 pm
WOOOOHOOOO!!! Rock on guys!! **Dan- I can't wait to see you again, I missed you so much! Hope you got some majestic pictures ready for me; I got beer ready for you <3 Stay safe out there.
Posted by: Roz on 2/7/2013 at 9:29 pm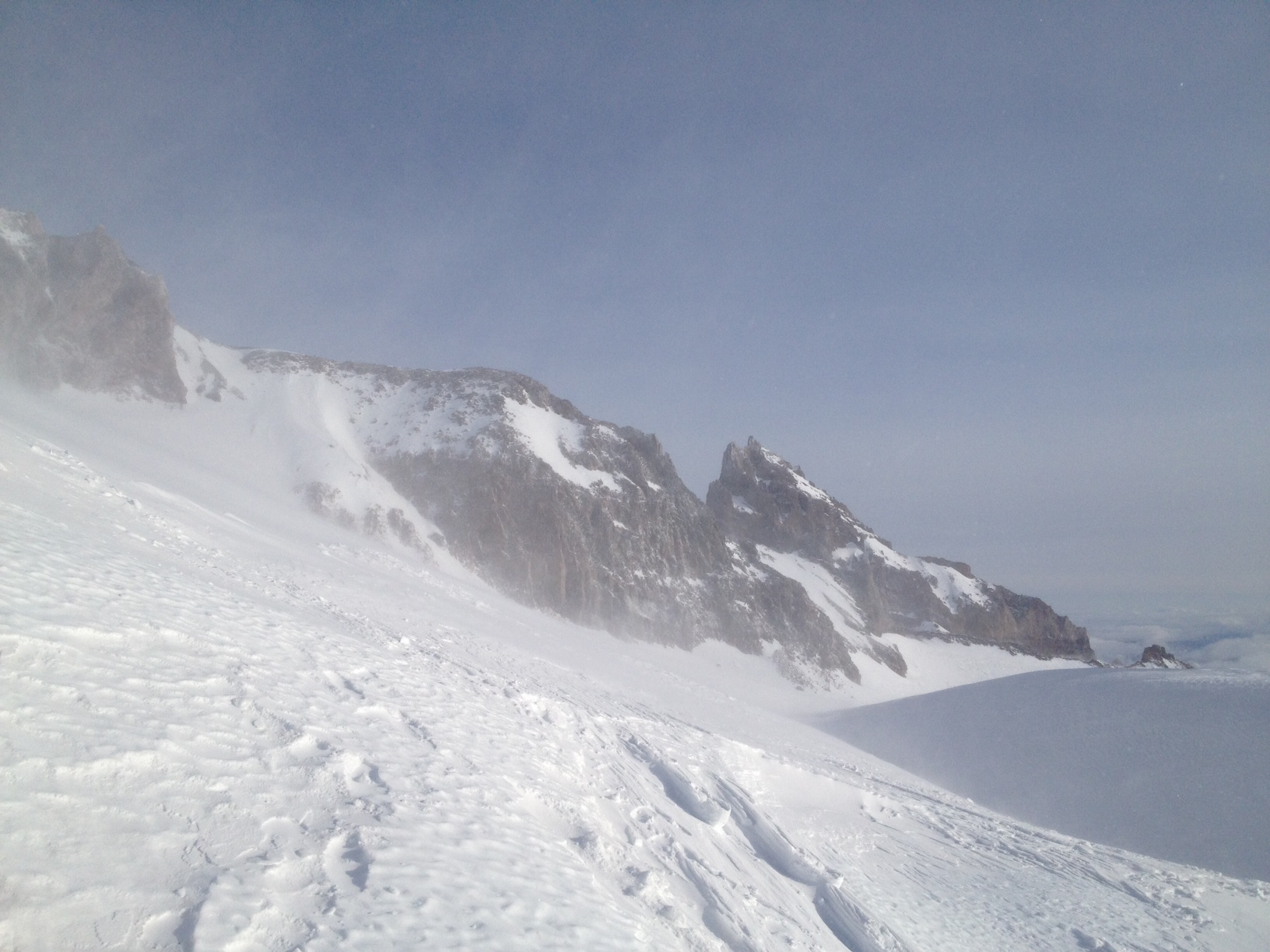 Our winter seminar awoke to pancakes and a view! We have a little break in the weather. So we are busy taking photos. It still is a little blustery but we plan on continuing big mountain training. On the agenda, building anchors, crevasse rescue and self rescue.
~ Yayyyyyyyyy!!!:) sounds AWESOME!! i cant wait to have some pancakes with ya when you get back babe!! muuaahh!!! looks amazingly Beautiful there~ have fun & enjoy the journey to the summit!!!!
Posted by: candi on 2/6/2013 at 12:01 pm
Pancakes on a mountain?? I never get pancakes for breakfast! I am totally jealous :-D Keep your energy up, stay hydrated, and have fun!!
Posted by: Roz on 2/6/2013 at 11:41 am
Our team made it to Camp Muir!
It was a long, arduous day but everyone put their heads down, gritted their teeth and made it to 10,000 feet in great style.
The action continues! Despite a little bit of weather to keep us cool we are having a lot of fun training in the snow.
CONGRATS!!!!!!!! :) be safe!!! have fun!
Posted by: candi on 2/6/2013 at 6:33 am
It's about time! ;) Congrats to you all!!! Next step: rocking awesome summit bid. Keep your spirits up and remember how truly awesome this journey is for each and every single one of you. Tim: xxxooo! Make it happen!
Posted by: Tim's Little Woman on 2/6/2013 at 6:04 am