---
Fisher Chimneys: August 8th Summit!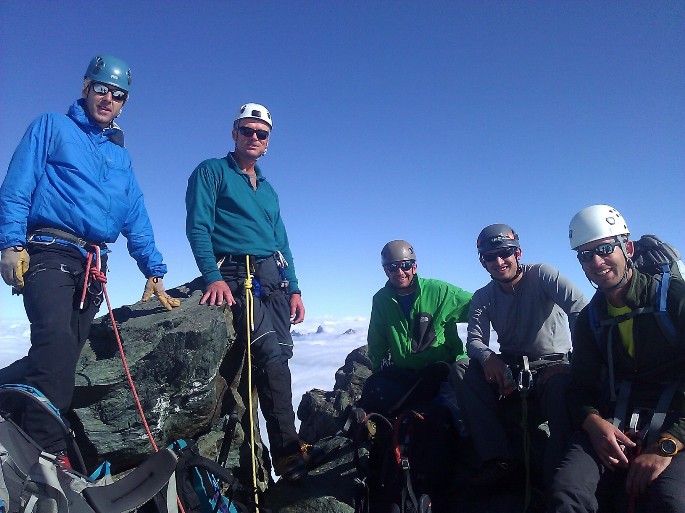 Hey gang…all is good here on Shuksan. We're on top at 9:30 am with 100% success! The weather is perfect, with no clouds above us and barely a breath of wind. We have great views of many northwest peaks from Rainier to Canada.
We'll be in touch after we return to our camp.
Cheers,
RMI Guide Mike Walter
---
More to Explore
Kilimanjaro: Seth & Team Safely Off the Mountain
August 8, 2012