At 7:57 a.m. RMI Guides JJ Justman and Jake Beren were standing on Columbia Crest, the highest point on Mt. Rainier, enjoying the views. There was a gentle 5 mph breeze on the "prettiest day in May that [JJ and Jake] have ever seen."
The teams began their descent about 8:30 and we look forward to seeing them at Rainier Basecamp this afternoon.
Congratulations Summit Climbers!
Thanks to my guide JJ and all the world class guides at RMI, you made the climb an amazing experience! You guys are the best!! Will be back for more .. :)
Posted by: Bo on 5/22/2013 at 11:27 am
Congratulations to Taylor, Callie, Jake, Mark, David, Bo and Andy for a strong climb to the summit!
Posted by: Charles on 5/21/2013 at 8:39 pm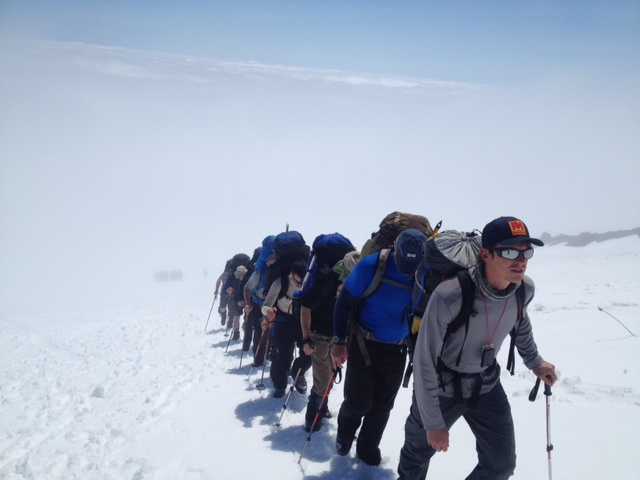 It's quite a bit different than my last climb three days ago. Instead of bitter cold walking up to Camp Muir it was scorching hot!!
The team did great and we are rehydrating and getting ready for our summit bid. Stay tuned and see how well our climb goes!!